Washington Spirit extends partnership with D.C. United and Loudoun United FC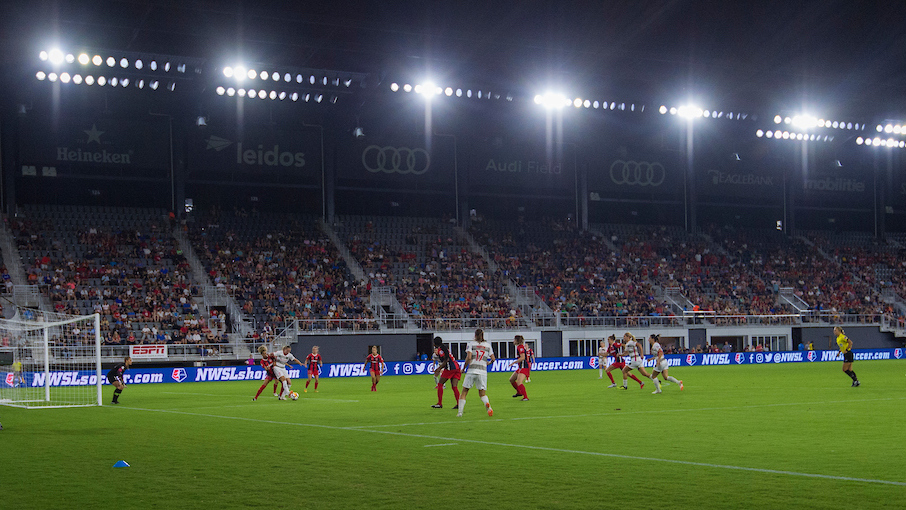 LOUDOUN COUNTY, Va. (November 12, 2019) – D.C. United, Loudoun United FC and the Washington Spirit have announced a new and comprehensive extension of their existing partnership.
Through the collaboration, the Washington Spirit of the National Women's Soccer League (NWSL) will play four matches of their 2020 regular season home schedule at Audi Field and four matches at Segra Field, the new stadium for the Black-and-Red's USL Championship affiliate, Loudoun United FC in Loudoun County, Va. The Washington Spirit will play their remaining four home matches of 2020 at the Maryland SoccerPlex in Boyds, Md.
As a part of the partnership, the Spirit will play seven NWSL regular season home matches at Audi Field and five at Segra Field in 2021. In 2022 and beyond, the clubs will collaborate to maximize the number of matches played at Audi Field each year with all Spirit postseason matches to be played at Audi Field. Additionally, under the agreement that has the option of extending through 2029, the Spirit will train at D.C. United's new training facility in Loudoun County, Va., that is scheduled to open in Fall 2020. D.C. United and the Washington Spirit will also collaborate on new commercial opportunities and leverage mutual resources to optimize the performance of each club.
Jason Levien, D.C. United CEO and Co-Chairman: "We look forward to enhancing our partnership with the Spirit as we work to provide soccer fans in the DMV with increasing opportunities to experience the world's game."
The Spirit made their first appearance at Audi Field in a 1-0 loss to Portland Thorns FC on Aug. 25, 2018. At the time, they attracted a club record 7,976 spectators at their first match in the District's new home for soccer. The Spirit continued the tradition of playing at Audi Field in 2019 when they played two matches on Aug. 24 (vs. Orlando Pride) and Sept. 14 (vs. Reign FC). The 2-1 win against the Orlando Pride saw the Spirit shatter their previous attendance record when they hosted 19,471 fans at Audi Field.
Steve Baldwin, Washington Spirit Majority Owner: "From the time I assumed control of the Spirit in January, we have had the objective of being the best women's football club in the world. I could not be happier for our players and fans in what our partnership with D.C. United does to achieve this objective. From day one, D.C. United have been a great partner and I am so grateful for the relationship we have with the entire D.C. United organization. I would like to thank the D.C. United leadership, namely co-chairmen Steve Kaplan and Jason Levien for their commitment to Women's soccer. D.C. United are a special club and a special organization and we are proud to be in this partnership with them."
More information about the Washington Spirit's matches at Audi Field and Segra Field will be available when the NWSL schedule is released at a later date.