Virginia Cavalry won't play until 2016, says NASL commish Bill Peterson
The North American Soccer League continues to grow, but it hasn't been without its hiccups.
One of those have been the launch of Virginia Cavalry FC, as the club's debut season has been delayed once again.
[ +READ: New Cosmos stadium key to modern edition of superclub ]
"With Virginia we have made a decision to delay the start until 2016," said NASL Commissioner Bill Peterson on a Thursday afternoon conference call with media. "As I've mentioned before, we are going through an ownership reorganization there. That reorganization is all but complete and we're really happy about the group that's being put together."
The league will hold off until about the middle of August, noted Peterson, to provide more details on the Cavalry's current situation.
"They have some other items they are working on, I would call them macro-items, that are close to the finish line and when they finish those deals there will be a full announcement introducing the ownership group and explaining in more detail why we made that decision to wait," he said.
Despite the delays to the expansion club's inaugural season, Peterson believes the changes that have been made behind the scenes will be viewed as positive.
[ +READ: NASL's Va. Cavalry FC in "holding pattern," says Simpson ]
"When you get those details I think you will see it's a real positive and we're actually really excited about what's happening there," Peterson said.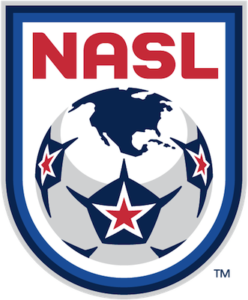 The club was initially slated to debut in 2014, but amid delays on its stadium project in the Washington, D.C. suburb of Ashburn, Virginia, that goal was moved back to the spring of 2015.
Now the club, led by former D.C. United goalkeeper Mark Simpson, will wait one more year to launch its inaugural season.
While the Cavalry will be delayed, Jacksonville Armada FC and an Oklahoma City club will still debut in 2015, said Peterson.
NASL's Oklahoma City entrants had their own issues in getting started, and have been beaten out of the gate by competing USL PRO franchise Oklahoma Energy FC, but are on course for next year's competition.
"I'm confident at this point in time that Oklahoma City is going to play in 2015. They are working towards 2015, albeit behind the scenes. There is a lot of activity there, a lot of work there," said Peterson.
[ +READ: Lines drawn: MLS expansion raises knotty issues for NASL's Peterson ]
"They still have a couple of items that need to be cleaned up or finished or completed if you will, before we make a public announcement of the new ownership group. Those announcements I suspect will come in the coming days."