USL PRO: Why Jay Vidovich's move from Wake Forest to Timbers 2 matters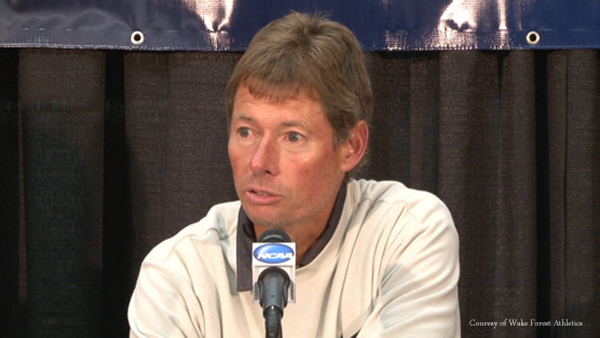 New head coaching hires in USL PRO, North America's third-tier professional soccer league, rarely draw much attention beyond the most devoted fans of the club in question.
But this week's news that the Portland Timbers have lured Jay Vidovich away from Wake Forest to take the top spot at T2, their new USL PRO entry, offers a noteworthy exception to that norm.
This hire should catch the attention of just about everyone in U.S. soccer – especially young players considering their path towards a pro career.
+READ: Timbers midfiedler Rodney Wallace wins MLS Comeback Player of the Year
Vidovich leaves Wake Forest after 21 years of service, during which he amassed a 272-121-50 overall record highlighted by NCAA Tournament bids in 13 of the last 14 seasons. He was named National Coach of the Year twice (2007, 2009), won the Atlantic Coast Conference's Coach of the Year award five times (2002, 2004, 2006, 2008 and 2009) and guided the Demon Deacons to a national championship in 2007, during a streak of four straight College Cup appearances from 2006-09.
But beyond making Wake Forest a perennial contender amidst an Atlantic Coast Conference scene which traditionally ranks as the toughest competition in NCAA soccer, Vidovich is an icon when it comes to identifying and grooming talent.
Vidovich's program has sent numerous players to the pro ranks, including current MLS players Michael Parkhurst, Brian Carroll, Sam Cronin, Ike Opara, Corben Bone, Jared Watts, Chris Duvall, Jalen Robinson and Collin Martin. And the squad he leaves behind in North Carolina will likely push a few more stars to the next level, the likes of Ian Harkes (son of John, of course) and Jacori Hayes.
"I can say without hesitation we have found the ideal fit to serve as our head coach of T2," Timbers head coach Caleb Porter said in a release. "For the past two decades Jay has been able to win games while doing it in a way that is conducive for the development of his players for the professional level."
+READ: PSW Q&A: Maryland coach Sasho Cirovski talks recruiting, development, NCAA reforms
Vidovich has proved adept at recruiting on a nationwide basis, with a particular gift for plucking gifted prospects out of the dense population centers of the Eastern Seaboard. His absence from that world might well have a subtle, but significant effect on where that talent flows in the future.
"It is no surprise that Jay is attractive to the MLS and the Portland Timbers," said Wake Forest athletic director Ron Wellman in a statement. "He has done a superb job for us in all aspects of our program for 21 years including winning a national championship. He has established Wake Forest's soccer program as one of the best in the country. I appreciate everything Jay has done for us and wish him nothing but the best. He will be missed."
It's traditionally been difficult for even MLS clubs to lure successful college coaches away from the power, stability and good pay offered at major Division I schools.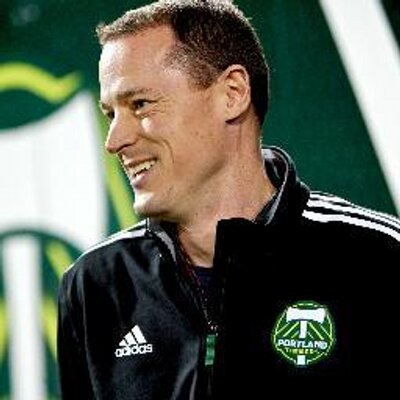 FC Dallas took years to convince Schellas Hyndman to leave SMU for Frisco, Porter spurned D.C. United to stay at Akron in 2009 before eventually moving out west to take over in Portland and Maryland maestro Sasho Cirovski has stayed put in College Park despite myriad opportunities to try out the professional ranks.
For a crack coach like Vidovich to abdicate his Wake Forest throne in favor of a third-tier pro club – and, it has to be said, a prime place on Porter's Timbers coaching staff as well – says much about the pitch Porter and Timbers owner Merritt Paulson made. And should such offers become a trend, NCAA soccer will surely feel a knock-on effect.
Just follow the talent.
+READ: Sacramento Republic cap delirious first year with USL PRO final win over Harrisburg
While independent USL PRO teams are typically run on shoestring budgets that effectively require coaches to augment their wages with youth coaching or technical direction work, prosperous MLS clubs like Portland, Seattle Sounders and LA Galaxy have substantial resources to direct towards the reserve teams they're fielding in the league. That includes solid salaries, greater visibility, top facilities and all the other infrastructure that an ambitious coach craves.
If Vidovich feels that his skills and passion are better directed towards sculpting young pros in a full-time environment than navigating the complex duties of an NCAA head coach, then others of a similar mindset will follow his path sooner or later.
That could trigger a brain drain for the college game, at least in the short term. And if those type of personalities choose to work deep within the pro pyramid instead of running the show at NCAA level, the young players they've been inspiring and tutoring for years will probably be more inclined to tailor their own trajectories accordingly.