Sources: With Mia Hamm's influence, LAFC set for NWSL expansion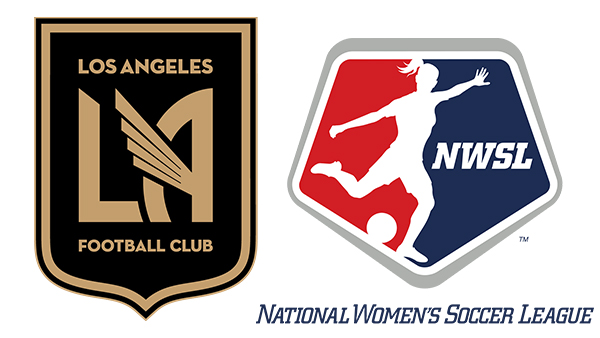 When will the National Women's Soccer League add to its modest lineup of 10 member clubs?
League leaders are eager to grow the footprint and improve its economies of scale, and the accelerated entries of Houston and Orlando have shown that a newcomer could still be rushed aboard in time for the 2017 season. But it appears unlikely, with focus turning towards the biggest U.S. metropolitan area still well outside NWSL's reach.
Multiple sources tell SoccerWire.com that Southern California is set to become NWSL's next expansion site, with an ambitious push to be led by Major League Soccer newcomers Los Angeles Football Club in 2018.
+READ: Washington Spirit remain atop NWSL standings with 2-1 win over Orlando Pride
The club will enter MLS that year, and last month broke ground on their 22,000-seat, privately-financed, $350-million soccer-specific venue at the site of the LA Sports Arena near downtown. That venue, already named Banc of California Stadium via a naming-rights partnership reportedly worth $100 million over 15 years that ranks as the most lucrative in MLS, will be completed sometime in early 2018 and would have little problem hosting an NWSL team that year.
Editor's note: After the publication of this story, an LAFC spokesperson followed up with SoccerWire to emphasize that the club is only "seriously evaluating" an NWSL franchise and has not yet finalized its plans.
But LAFC are also hunting for a location for a large training facility that may include a small stadium more ideally suited to current NWSL attendance averages. In July the Orange County Register reported on LAFC's interest in building an 85-acre complex in Tustin, California that would include "a 5,000- to 8,000-seat stadium" to host smaller events like USL, youth or local high-school matches. (Statements from club officials suggest that a site in Los Angeles proper would be preferable, however.)
NWSL's league-wide average per-match attendance has generally hovered between 5,000 and 6,000, with Portland's 16,000-plus numbers at the high end and New Jersey-based Sky Blue FC the low outlier at less than 2,000 per game.
+READ: Hope Solo, Carli Lloyd, NWSL and the problem with USWNT narratives
"We've got to get into California at some point," NWSL commissioner Jeff Plush told Fox Soccer last month. "We'd like to for lots of reasons – two of the top media markets are out there, but there are also so many young women and girls playing the game that I think that clubs there would have an opportunity for success right away."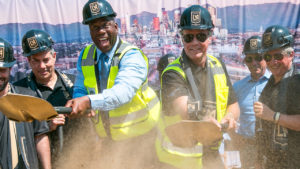 LAFC boast a large ownership group boasting great wealth and massive star power, including Magic Johnson, Will Ferrell, Tony Robbins – and Mia Hamm and her husband Nomar Garciaparra. Widely considered the greatest women's soccer player of all time, Hamm has generally kept a low profile since her retirement but is apparently quite eager to help LAFC build a substantial presence in the women's game.
Earlier this year LAFC announced a partnership with SoCal youth powerhouse Slammers FC that will see the two organizations jointly field teams in the new U.S. Soccer Girls Development Academy, the national youth league that will debut in fall 2017.
Hamm used to coach for Slammers, a Newport Beach-based club whose trophy case is packed with national championship titles in a range of top competitions, and has a long-running relationship with directors Walid and Ziad Khoury.
+READ: Slammers win ECNL Overall Club Championship for 2015-2016
LAFC executive vice president of soccer operations John Thorrington sounded a measured note on the NWSL question in a conversation with SoccerWire.com this week, suggesting that nothing has been confirmed yet.
"What I would say is that our ownership is exploring possibilities there, exploring our options in NWSL," he said. "Our ownership obviously has shown great interest in the girls side by facilitating and announcing this partnership with Slammers, and are also exploring options in NWSL, and adding that to our programming."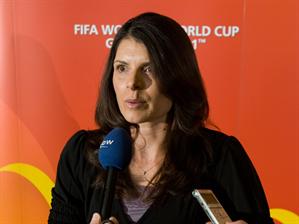 Hamm has been similarly cautious in her public utterances about an LAFC women's team.
"We're always still thinking about it," Hamm told reporters when LAFC's branding was unveiled in January. "Obviously we're part of the MLS, we're going to get that going first. But it's always been part of the discussion and continues to be part of the discussion.
"There's so many players here. I know it's a business, but if there's any place in the country that has a fanbase and support, it would be here in LA, in Southern California."
But Hamm, who has three young children of her own, may be advocating more vociferously behind the scenes. Thorrington admitted that her presence puts the topic of a women's team on the table in a unique way.
+READ: Christine Sinclair named NWSL Player of the Olympics
"Mia obviously is the crown jewel of women's soccer in America. She's really involved in every level, [which is] a great help to me. She's a huge asset for us in every way," said Thorrington. "For us the consideration is, we're not just going to do things because we have resources, we're going to do things if we think we can do it right, and therefore add value to our brand.
"If we come to the place where NWSL ticks that box, I have no doubt that ownership would have the appetite to go after something like that."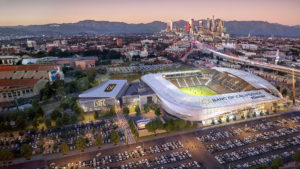 LAFC boasts a level of financial heft that is effectively unprecedented in MLS, and with the NWSL model having pared down its teams' costs of operation to barebones level, running a women's pro team would pose little to no difficulty for the new club.
The commitment to stand up a girls' youth operation with Slammers hints at the construction of a developmental pyramid that would, in the long term, groom talent from the SoCal region's rich player pool. It's unclear whether the Slammers, or their branding, would be connected to the pro team.
Anschutz Entertainment Group, the owners of LAFC's crosstown rivals the LA Galaxy, previously dabbled in women's soccer with the Los Angeles Sol of the failed Women's Professional Soccer league, operating the team for the 2009 season before abruptly pulling out of the project amid spiraling costs. Sources close to the Galaxy tell SoccerWire.com that a potential return to women's soccer is on the five-time MLS Cup champions' long-term radar, but nothing is in the works yet.