Sources: U.S. Soccer set to sign 17-year-old talent Mallory Pugh, allocate to NWSL's Portland Thorns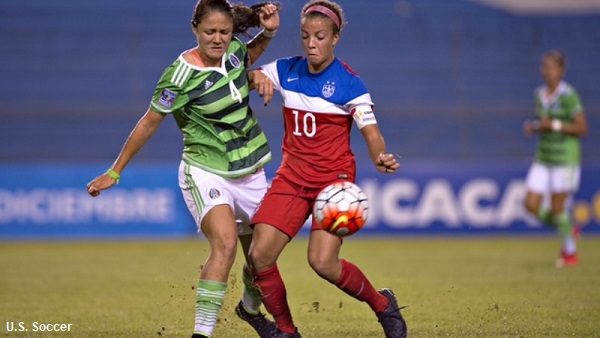 BALTIMORE – The National Women's Soccer League and the U.S. Soccer Federation have entered unprecedented territory in the run-up to the league's 2016 draft on Thursday, sources tell SoccerWire.com, agreeing to sign 17-year-old wunderkind Mallory Pugh to a full-time professional contract as a member of the U.S. Women's National Team pool and allocate her into the league.
In a move which has stunned observers and even some NWSL insiders, it seems Pugh will be allocated to Portland Thorns FC under the league's brand-new "Unattached Subsidized Individuals" system. While one source said the move was "not 100 percent" completed, another described it as a done deal, agreed to at NWSL executive meetings on Wednesday.
After selecting Virginia defender Emily Sonnett with the first pick in the draft, the Thorns enacted a trade with the Boston Breakers to acquire the top spot in the new allocation order process, giving Boston 2016's No. 3 overall pick in return. The Breakers used it to select University of Florida product Christen Westphal.
+READ: Pugh, Miazga, Hensley voted U.S. Soccer Young Players of the Year
Sources tell SoccerWire.com that Pugh and her family have requested that she be allocated to Portland, a raging soccer hotbed that is home to members of her extended family, who would presumably serve as her host family during the NWSL season, which runs from April to September. Pugh, who stands just 5-foot-4 but has already been compared to the likes of Mia Hamm and Kristine Lilly by none other than World Cup-winning coach Tony DiCicco, turns 18 on April 29.
Ushering Pugh straight into the professional ranks represents a groundbreaking move by the federation and the league it runs. It also constitutes a very bold move by the player herself, who will forfeit the opportunity to gain a fully subsidized college education in favor of a career in a women's pro game which remains unsettled and uncertain. Further, her landing in Portland risks engendering resentment among NWSL rivals frustrated by wealthy Portland's sizeable resources and the player's influence on her own destination.
+ UPVOTE: Select the best youth club player for the month of December 2015
Pugh, a gifted attacker from Highlands Ranch, Colorado who rose to prominence as a prolific goalscorer with elite youth club Real Colorado, was an underage standout on the U.S. team at the 2014 FIFA U-20 Women's World Cup. She started all four of the USA's matches at the tournament, though coach Michelle French's team flamed out disappointingly with a quarterfinals loss to North Korea.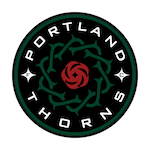 She remains age-eligible for this year's U-20 World Cup, but was called into the senior national team's camp by coach Jill Ellis for the pre-Olympic-qualifying training camp that opened in California on Jan. 5 and runs through Jan. 21. Pugh scored 17 goals and three assists in just 13 regular-season ECNL U-17 games for Real last year, and also notched 24 goals and 12 assists for Mountain Vista High School.
Pugh, who had committed to UCLA, appeared in eight U.S. U-20 matches (all starts) in 2015, scoring seven goals and four assists in 710 minutes of play.
+READ: Colorado Rush's Lindsey Horan signs pro contract with Paris Saint-Germain, will not attend UNC
She follows her fellow Coloradoan Lindsey Horan as one of the first and only U.S. players to bypass collegiate soccer and go directly into the pros. Horan, also a USWNT pool member, joined French powerhouse Paris Saint-Germain straight out of high school in 2012 on a contract reportedly providing a six-figure annual salary.
Ironically, Horan returned home this winter at U.S. Soccer's request and joined Thorns FC as part of a blockbuster trade that also sent star Alex Morgan to expansion newcomers Orlando Pride.
Is Mallory Pugh skipping college to go pro a watershed moment for women's soccer? https://t.co/nY5FSvWBfv

— SoccerWire.com (@TheSoccerWire) January 18, 2016