Something special: D3 trailblazer Richie Marquez climbs path from USL Pro to MLS
Richie Marquez was watching January's MLS SuperDraft with his University of Redlands teammates when, too nervous to keep watching, he got up to cook something in the kitchen.
That's when he heard the whoops and cheers from the other room.
Marquez ran back just in time to see his name still displayed on the television screen. His phone blew up almost instantly with calls and texts congratulating him on becoming a Philadelphia Union player.
By the time he arrived in Philadelphia, Marquez still couldn't believe his good fortune.
"It was humbling. This has been my dream since I was a little kid," Marquez told SoccerWire. "Finally getting here, it took me awhile to actually realize where I was at. I was trying to take in as much as I can. You want to pinch yourself to make sure this is actually happening."
The adjustment to the pro game, however, was even more difficult than Marquez imagined it would be.
In his first preseason game with the Union, Marquez was astonished by the speed of play. He quickly learned that he needed to reconsider the way he had been playing the game.
+ READ: Philadelphia Union sign Pedro Ribeiro and Richie Marquez, waive Matt Kassel
"I remember feeling like, 'OK, now I've got to read the play more carefully, place myself more carefully, distribute the ball more carefully,'" he said. "Basically, be more concentrated the entire game. And stay focused. That's what I realized the most about this level: [stay] focused every second of the game."
But before Marquez could get his chance with the Union first team, he was sent on loan to the Harrisburg City Islanders of USL PRO. Far from looking at the move as a negative, Marquez embraced the chance to get serious playing time in a pro environment.
Marquez's coach with the Islanders, Bill Becher, played Marquez in central defense for every minute of every match this past season. Becher's come away a believer in the former NCAA Division III player's ability to make it in MLS.
"He's a big, strong, physical player. Great athleticism. And a good soccer player. But as the year went on, he became an even better player. He became a leader. He got real comfortable in his role," Becher told SoccerWire.
"I just thought he grew leaps and bounds during this season," Becher continued. "Getting to play every minute of every game of 31 games was great for him and great for his development. I'm hopeful that he'll get a shot with the [Union]. If not this year, next year. He's deserving of that opportunity."
Whether he gets that chance remains an open question, but Marquez's college coach, Ralph Perez, says it would be a real shock if he didn't.
"There's a part there that you can't measure but you can only see by one's performance," Perez told SoccerWire. "He's a winner. He competes mentally. He challenges himself on every play, every moment of practice. I've never had a player that loved to train harder than this kid. The more demanding a practice was, the more he enjoyed it."
He adds: "I will keep reminding [the Union] coaches that they've got something special on their hands."
Something special indeed.
Marquez was unheralded even before he went to Redlands. The tall, lanky prospect was hardly recruited by NCAA Division I and II schools. When Perez and his staff came calling, the young Marquez jumped at the chance to play soccer and get a college education.
"I wanted to stay close to home – Redlands isn't too far – and also the legacy that Redlands had," Marquez told SoccerWire in January.
"When I went on my recruiting trip I fell in love with the school, I knew the education there was great and also, Ralph Perez was there. I knew he could teach me a lot about the game. I trusted in him and trusted in the school, and I trusted what he was telling me."
While at Redlands, Marquez became a two-year captain, was named SCIAC Player of the Year in 2013, and was named to First Team All-SCIAC in both 2011 and 2012.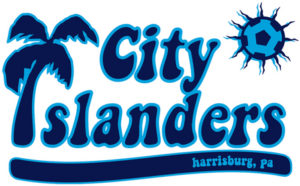 At every level Marquez has ever played, he's excelled. He has jumped from Division III soccer right into the pros. This season, while with Harrisburg City Islanders, Marquez showed consistent improvement from week-to-week, showing the kind of confidence on the field that his coaches had first seen at Redlands.
In this year's USL PRO championship, there was Marquez, directing his back line, covering for teammates caught out of position, and clearing pass after pass from the Islanders' box.
His strong defensive play this past season earned him plaudits from none other than Islanders owner and CEO Eric Pettis.
+ READ: NCAA D3 to MLS? "Once in a lifetime" Richie Marquez blazes trail to Philadelphia Union
"In the championship game, quite frankly, [Marquez] was probably our MVP," said Pettis.
"To see that development of that player, and to know that this relationship has got this guy ready to compete for a roster spot in Philly is fantastic, but equally to see the excitement he had and the commitment and passion he had with us this year, it was a real win-win situation," Pettis continued.
"He really bought into this whole thing, and he really was a City Islander. Yes, he's a Philadelphia Union player, but he's a City Islander, and that's where we saw the benefit."
Richie Marquez probably doesn't think of himself as a test case for the importance of an ever-expanding relationship between MLS and USL PRO, but there's no question that the 22-year-old defender's time in the third division has helped him earn his chance in MLS.
It's no longer a matter of if Marquez gets his shot, but when.