Sermanni, Gulati and the veterans: How internal politics still rule USWNT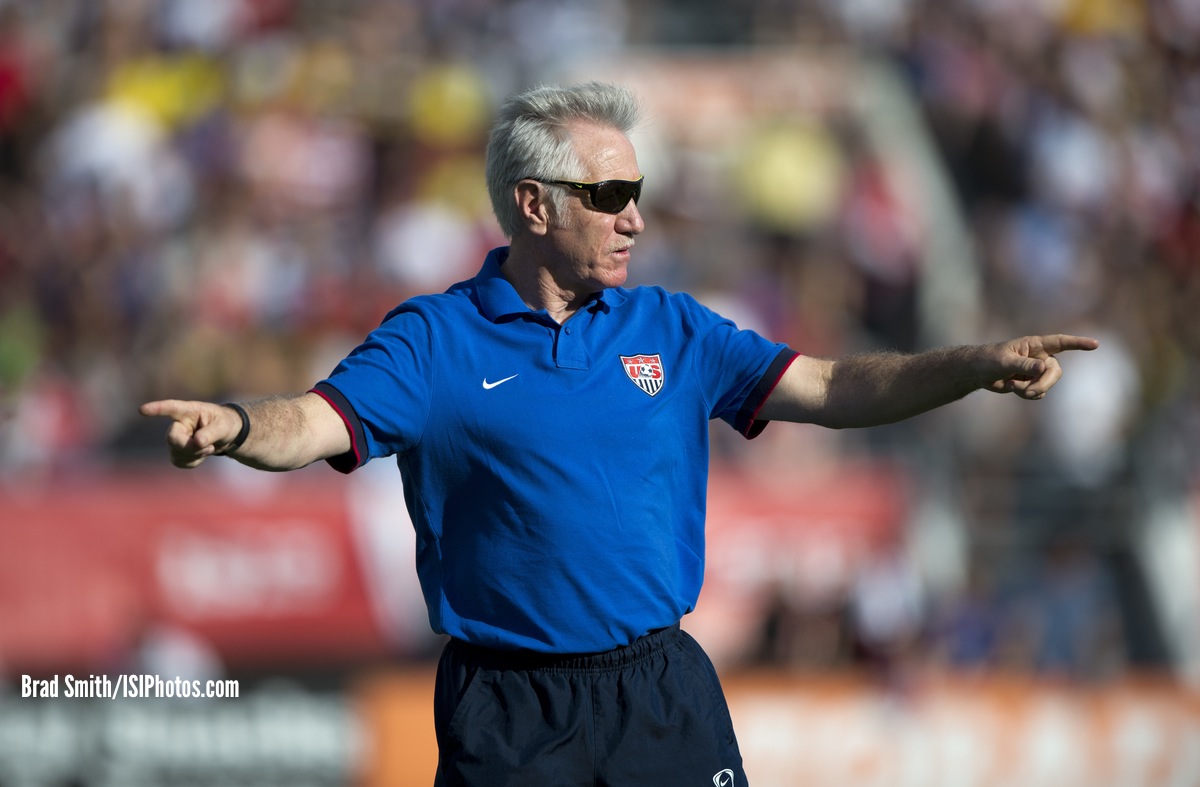 Why was Tom Sermanni abruptly fired from his position as the head coach of the U.S. Women's National Team late Sunday night, barely 15 months into a four-year contract and with just two losses in his 24 matches in charge of the No. 1-ranked team in the world?
This, that and the other, U.S. Soccer Federation president Sunil Gulati effectively told the media on Monday, seeking to tamp down widespread chatter that a small cadre of senior players had petitioned for their coach's dismissal – much like a powerful clique of veterans handled renegade goalkeeper Hope Solo's indiscreet remarks during the 2007 Women's World Cup.
The USWNT crashed out of trophy contention at this year's Algarve Cup in the group stage after winning five of the annual Portuguese tournament's past eight editions, losing for the first time under Sermanni – and in consecutive matches to boot, first 1-0 to Sweden, then a galling 5-3 loss to Denmark.
[ +USWNT: Gulati remains vague about reasons behind Sermanni's dismissal ]
Gulati pointed to that blip, yet insisted it wasn't enough, in and of itself, to force any rash decisions. After all, while a few hard-core fans hyperventilated over the USA's unexpected setbacks in Portugal, few others take any great notice of the event – and almost no one here has actually watched it in recent years, as it has not been televised in any legal form in the United States. Not exactly a new coach's Waterloo.
"That doesn't mean one loss or even two losses would necessitate or push us toward a change," he said. "I think there's been a longer period than just the Algarve."
Such was the vague, yet nimble shadowboxing displayed by the federation's cagey leader as he navigated reporters' questions about an awkward situation already illuminated by a burst of rumors in the wake of Sunday's shocking, late-night announcement.
As he almost always is with the press, Gulati was smart, savvy and disciplined on the conference call. Yet voices behind the scenes paint a more lurid picture.
Sermanni's tinkering – of both tactics, methods and personnel – over the past year had antagonized the team's established stars, who watched as the Scottish coach brought in a steady stream of new talent from the college and NWSL ranks and tried to add a more cultured possession approach to the USWNT's traditionally muscular playing style. Just a few days ago he upped the ante with the hiring of new assistant coach Omid Namazi.
"Players definitely weren't happy with the way he operated the team," one source told SoccerWire.com.
Sermanni had explicitly been given the responsibility of renewing an aging roster, and one that bore obvious weaknesses in terms of depth, defense and midfield rhythm-setting. So he experimented, confident in the seemingly rock-ribbed backing of the federation.
Recall Sermanni's words to SoccerByIves.com's Caitlin Murray in February: "I think there's been a notion in the U.S. that there is a starting 11 and I think we're very much in a situation where it's a squad game – and we've got a very, very strong squad. So, the starting 11 is potentially going to vary even when we get to the World Cup."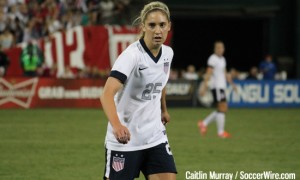 Sermanni – who said just weeks ago that he was nowhere settled on his final roster for the meaningful matches later this year – dared to openly consider putting young upstarts like Morgan Brian, Crystal Dunn, Kristie Mewis or even Sarah Hagen higher on the depth chart than the "Golden Girls" who wooed the nation two summers ago.
"We haven't really been playing the way we normally play," star striker Abby Wambach told Sports Illustrated last month. "I think there's been a lot of factors. I know Tom likes to switch up the lineup quite a bit, which is very different than what we've been used to."
Other, less elevated voices seemed enraged by the mere appearance of weakness, even in matches that Sermanni and most rational observers would rate as far less important than the larger process of generational evolution.
"Something needs to change and it has to happen soon," wrote one online commenter after the Algarve failures. "I think Tom's experiments are positive BUT they are letting us see the real weaknesses of the team."
[ +USWNT: Looking to catch Sermanni's eye, U.S. players abroad debate returning home to NWSL ]
And it was tweaking the status quo beyond the comfort zones of some powerful voices in the locker room. Not only were pride and playing time on the line, but so were places in the 2015 World Cup squad, and pay for game appearances, and World Cup bonuses, and contracts for post-World Cup tours.
Veteran stars, conscious of their drawing power among the team's adoring fan base and understandably eager to cement their legacies on the sport's biggest stage, felt threatened even as the genial boss let them handle themselves as the professionals he believed them to be.
So when the Algarve setback arrived, it set the wheels of a coup de etat in motion – the kind that the team's male counterparts could never dream of pulling off on USMNT coach Jurgen Klinsmann, but was rendered possible by the unquestioned superstardom of icons like Wambach, Solo and Alex Morgan.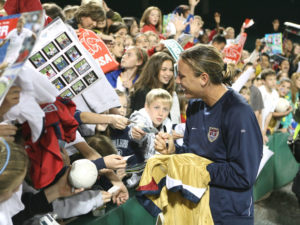 More than one person told SoccerWire.com that Sermanni's dismissal was undoubtedly driven by the lobbying of the world's all-time scoring leader.
"There are many levels to it," said one trusted source, "but yes, this is on Abby."
That's the idea making the rounds, at least, albeit one that Gulati explicitly refuted.
"This isn't a group of players coming to seek us out and saying there is something wrong and we need to do something," he said.
All this leads one to ponder just what leverage the veterans would really have: What are they going to do, go on strike? And anyway, isn't internal competition good for the defending world champions?
Remember, though – barely a year ago the USWNT's core nearly did exactly that, directing their teammates not to report to NWSL's inaugural preseason camps until a new collective bargaining agreement was reached.
I get that sports/coaching can b brutal business. What I don't get is how Sermanni stunned by this. Why not convo 1st abt need 4 improvmt.

— Julie Foudy (@JulieFoudy) April 7, 2014
Retired USWNT legend Julie Foudy, an influential member of the team's World Cup-winning core of "99ers" until her retirement in 2004, reacted to Sunday's developments with dismay at the lack of communication or cooperation showed to Sermanni – but a surprising degree of comfort with the vague explanations of his sacking.
"This was more about the way in which he led," she wrote for ESPNW. "Coaching the U.S. women's team requires a benevolent dictator, and Sermanni was more of a laissez-faire leader. Right or wrong, it just didn't seem to fit."
This wasn't a sudden decision, Gulati said. But time was a factor, because qualifying for the 2015 Women's World Cup is just around the corner. And by "just around the corner," we mean in six months.
Here it's important to note that the USWNT player pool might well look quite different in six months: That's the entirety of the 2014 season in NWSL, the U.S. Soccer-managed league competition that supposedly exists to prepare U.S. players for international success, and which kicks off across the country this weekend.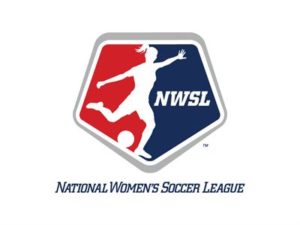 At least, that's how it usually works for elite soccer nations who have a rich professional player pool from which to select national-team rosters. No one's spot on the national team is supposed to be safe. Just ask former USMNT captain Carlos Bocanegra, or his World Cup center back partner Jay DeMerit.
[ +USMNT has depth, but lacks international inexperience at center back ]
But things work differently on the women's squad, it seems.
"From my perspective, we had a few bad results in the Algarve – which I think didn't really relate to the performance – but I felt the team was heading in the right direction," Sermanni told Fox Soccer's Leander Schaerlaeckens. "I felt that we were playing a style of soccer that will be relevant come the World Cup next year. I felt we were developing a much stronger squad, rather than a starting 11.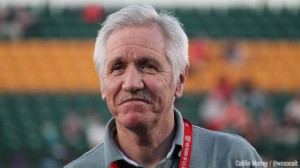 "We're starting to play a style of soccer that was both suitable to the U.S., but was also sophisticated enough to win a major tournament."
And it appeared that Sermanni would be evaluated thusly: by the long-term project of renewal, and his ability to get this USWNT over the World Cup hump that has stymied them so heartbreakingly over the past decade.
Now no one's quite sure how he – or his successors – are being judged.