NWSL draft: Portland Thorns pick UVa's Emily Sonnett No. 1 amid flury of wheeling and dealing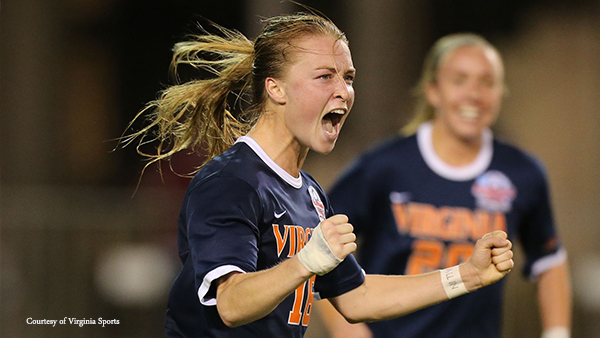 BALTIMORE – Portland Thorns FC surprised no one with their No. 1 pick in the 2016 NWSL College Draft on Friday, selecting standout University of Virginia defender Emily Sonnett. The steady center back is a rising U.S. Women's National Team member and the clear top choice of this year's NCAA senior crop.
But what happened before and after that moment was not what anyone expected.
With new head coach Mark Parsons pulling the strings, Portland had announced early Friday morning a trade with Sky Blue FC (New Jersey) that sent dynamic Danish international forward Nadia Nadim, the third overall pick in the 2016 draft and a second-round selection in 2017 to the Thorns in exchange for the second overall pick in 2016 and a 2017 first and conditional fourth-round pick.
+READ: NWSL announces U.S. Women's National Team allocations for 2016
When draft time arrived, Portland then sprang a trade with the Boston Breakers headlined by the No. 3 pick going to the Boston Breakers in exchange for the top spot in the league's brand-new – only announced as the draft began, in fact – "Allocation Ranking Order" system, the means by which the NWSL (and the U.S. Soccer Federation that operates it) plan to disperse new members of the U.S. and Canadian national teams.
The Thorns weren't done.
Parsons and his club soon made more headlines as sources informed SoccerWire.com that Portland will likely soon be using that top allocation spot on teenage wunderkind Mallory Pugh, a groundbreaking move that is not official yet but could be as soon as next week.
Meanwhile, Sky Blue used the No. 2 draft spot to select one of this crop's most intriguing players, Costa Rican central midfielder Raquel Rodriguez, who led Penn State to the 2015 College Cup national championship and in the process won the Hermann Trophy, awarded to college soccer's top player.
Boston raised eyebrows with the selection of Florida defender Christen Westphal at No. 3, while Seattle Reign FC grabbed Carson Pickett, the first of three Florida State products picked in the first round, at No. 4. The Houston Dash rounded out the top five with the capture of talented Notre Dame defender Cari Roccaro in the fifth spot.
+READ: NWSL draft preview: Team needs, players to know and storylines to watch
In all, 40 players were selected by the league's 10 clubs over the course of four rounds, infusing their rosters with depth and youth, though most analysts expect that fewer members of this senior crop will step into major playing time as rookies than the NWSL's first three draft classes.
FULL 2016 NWSL DRAFT RESULTS
1) Portland Thorns FC – Emily Sonnett, Virginia
2) Sky Blue FC – Raquel Rodriguez, Penn State
TRADE: Thorns pick up 1st allocation spot from Boston in exchange for 3rd draft pick
3) Boston Breakers – Christen Westphal, Florida
4) Seattle Reign FC – Carson Pickett, Florida State
5) Houston Dash – Cari Roccaro, Notre Dame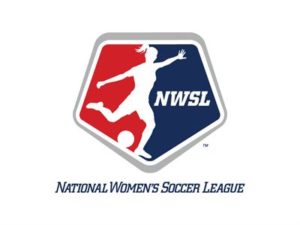 6) Houston – Rachel Daly, St. John's
7) Washington Spirit – Cheyna Williams, Florida State
8) Houston – Janine Beckie, Texas Tech
9) Western New York Flash – Michaela Hahn, Florida State
10) Orlando Pride – Samantha Witteman, California
SECOND ROUND
11) Western New York – Makenzy Doniak, Virginia
12) Washington – Cali Farquharson, Arizona State
13) Sky Blue – Leah Galton, Hofstra
14) Western New York – Mallory Weber, Penn State
15) Orlando – Christina Burkenroad, Cal State Fullerton
16) Kansas City – Katie Bowen, North Carolina
17) Boston – Brittany Ratcliffe, Virginia
18) Kansas City – Brianne Reed, Rutgers
19) Chicago Red Stars – Katie Naughton, Notre Dame
20) Washington – Alli Murphy, Texas Tech
THIRD ROUND
21) Portland – McKenzie Berryhill, Arizona State
22) Chicago – Sarah Gorden, DePaul
23) Sky Blue – Erica Skroski, Rutgers
24) Western New York – Laura Liedle, Stanford
25) Seattle – Paige Nielsen, North Carolina
26) Western New York – Britt Eckerstrom, Penn State
27) Boston – Abby Smith, Texas
28) Kansas City – Alexa Newfield, North Carolina
29) Sky Blue – Caroline Casey, William & Mary
30) Seattle – Summer Green, North Carolina
FOURTH ROUND
31) Orlando – Dani Weatherholt, Santa Clara
32) Chicago – Courtney Raetzman, Kentucky
33) Chicago – Janelle Flaws, Illinois
34) Washington – Madalyn Schiffel, San Francisco
35) Chicago – Adrienne Jordan, Northern Colorado
36) Chicago – Candace Johnson, Missouri
37) Washington – Kara Wilson, Duke
38) Kansas City – Alex Arlitt, LSU
39) Chicago – Ashleigh Ellenwood, Arkansas
40) Seattle – Lindsey Luke, Utah