NCAA championship weekend offers stout defense of college game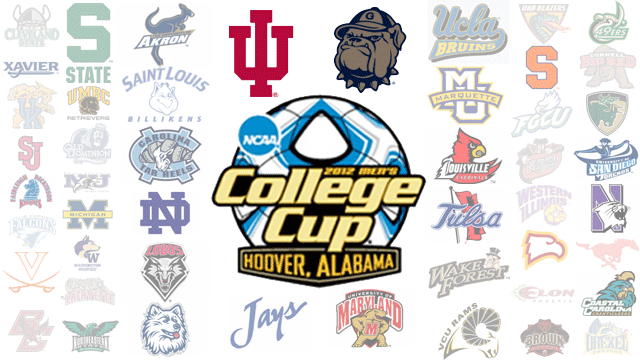 By Charles Boehm
Hoover, Ala. – Maryland and Georgetown had just wrapped up their College Cup semifinal match at Regions Park on Friday, a clash for the ages that ended 4-4 and had to be decided by a tense penalty-kick shootout.
At the tail end of the postgame press conference, I tried to ask Maryland's star players Patrick Mullins and Schillo Tshuma whether they had laid down a marker for NCAA soccer in what their coach Sasho Cirovski, visibly aching from his team's heartbreaking loss, had called "the greatest semifinal in the history of college soccer."
With a small wave of his hand, Cirovski cut me off at the pass, and proceeded to lay out what may go down as the definitive defense of the oft-maligned college game.
"Tell them to give me a call," he said of the many pundits who have predicted college soccer's eventual irrelevance. "They're either ignorant, or they're just…not knowledgeable. OK? It's embarrassing for anybody to think the college game is not relevant.
"In the 2010 World Cup, 16 of the 23 [U.S. national team] players played in the College Cup. Virtually every successful team in MLS has 70 percent college players on it. Virtually the top five coaches in the history of this game in the U.S. played in college or coached in college. So I take it personally that someone says to me that college is not relevant.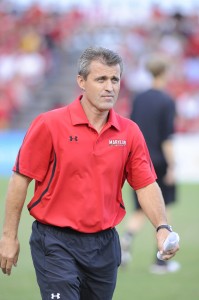 "It is the most important connector for the growth and development of the game in this country. So I hope they hear me loud and clear, because myself and 200 other coaches and 3,000 other players work hard each day to make this game relevant, OK? I know sometimes it can get a little chaotic – there's things we want to do to improve the game. But for anybody that even has the audacity to think that, they ought to look in the mirror and have a little gut check."
It was a hell of a way to close out a press conference, and those present were still buzzing about it a day later.
"I was in the room when Sasho went off – he's passionate, you know. Sasho is Sasho. But I think he was absolutely right," said retired Indiana coach Jerry Yeagley on Saturday after his old team – now coached by his son Todd – took questions from the media ahead of Sunday's national championship match against Georgetown.
"The days of [Soccer America columnist] Paul Gardner demeaning college soccer are no longer there. The players that have played in college are now on our national team. Most of the MLS players have played college. The college game IS an important element in the chain of developing players. Anyone who think that it retards the growth of players, they need to take a second look at it."
For a long time it was fashionable to discount the value of college within the game's wider framework in the United States, and not without reason. Common, valid knocks: Its season is too short, its style too burly, with a compressed season (among other harebrained NCAA rule quirks) leaving it isolated from the rest of the world and incomplete in its developmental apparatus.
At some point that line of thinking hardened into conventional wisdom, as MLS and U.S. Soccer consciously adjusted their player development approaches with an eye towards bypassing the NCAA system entirely.
That entire notion has been heartily assaulted here at the 2012 men's College Cup – not only with some strong words from college soccer's leading figures, but by the irresistible spectacle of the game itself, and the players it produces.
"A lot of people don't realize – and a lot of people who are pretty high up in U.S. Soccer, in a lot of ways – they want it to be a European model of development," Georgetown coach Brian Wiese told me on Saturday. "'That's how we're going to win the World Cup, this is how we're going to develop soccer in the U.S.' And it's like, we have everything already.
"If you are good enough, there's nothing preventing you from just skipping college and going right to the pros. Nobody's making anybody go to college. But you also take a look at how many guys play here who aren't ready for the pros," he continued, citing the Hoyas' Friday hat trick hero Steve Neumann as an example.
"The college environment is an amazing environment for these kids who weren't quite ready to blossom at 17, to be in the national team programs, who maybe need another year, two years, three years, maybe four years at a level where they mature physically, their game matures, and then off they go."
Georgetown's win over Maryland was an unforgettable match featuring many players likely to continue their careers in MLS, a league thus far unable to replace college's consistent flow of talent even as it spends some $20 million a year on an academy system intended to do exactly that.
For all its blemishes, college soccer is in rude health – and its pivotal place in the U.S scene looks more secure than many of us may be ready to admit.