Missing woman: Concussion debate strands Lori Chalupny in USWNT purgatory
By Charles Boehm
WASHINGTON – On Monday the U.S. Women's National Team held a public training session at RFK Stadium, drawing several hundred adoring fans who lined up outside to get in, applauded practice goals and screamed like banshees when their heroes walked over to the stands to sign autographs and pose for pictures.
Several thousand more USWNT supporters will turn up in the same place on Tuesday night to watch the team's international friendly against Mexico, expected to draw in excess of 13,000 attendees.
Though few on hand for either occasion at the historic old concrete bowl would have been aware of it, there's a glaring absence from the group of 18 players called in for the match by head coach Tom Sermanni.
Lori Chalupny once starred for the USWNT, logging 92 caps and 8 goals over the better part of a decade in the player pool that included an important role in the Yanks' run to the gold medal in the 2008 Beijing Summer Olympics. She even took on the captain's role when veteran Christie Rampone was sidelined by pregnancy.
Now 29, she's arguably playing as well as she ever has, having earned a place in this season's NWSL Best XI after an excellent campaign in an attacking midfield role for the Chicago Red Stars.
"Lori's different," Red Stars head coach Rory Dames told SoccerWire.com earlier this summer. "Lori's a top-five player in this league, without question – allocated, not allocated, internationals, not internationals – and probably would get more stuff done if she was on some of the other teams that had some more [top players] around her."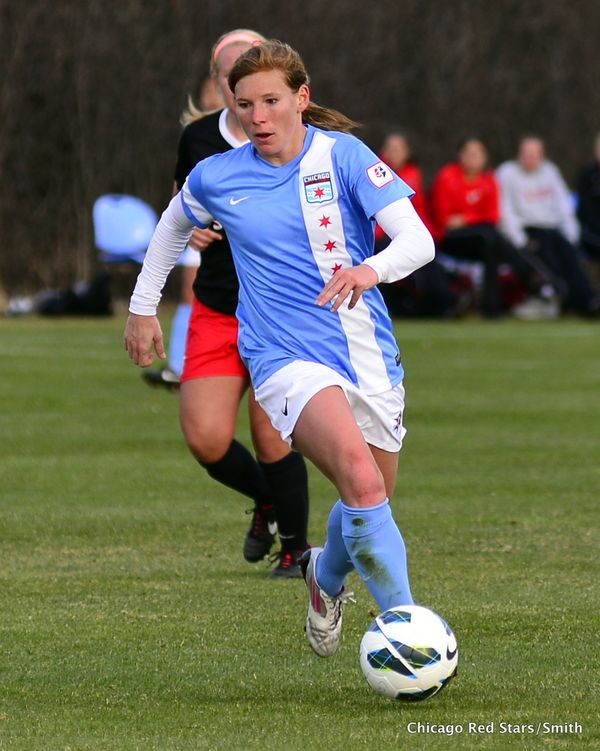 But she wasn't called up by Sermanni for this week, and probably won't ever wear her country's colors ever again.
Four years after her last appearance for the U.S., Chalupny, who has suffered several concussions over her career, remains caught in a sad, bizarre purgatory in which multiple neurologists have cleared her to compete in high-level soccer – which now means a league created, managed and underwritten by the U.S. Soccer Federation. But Dr. Ruben Echemendia, the one expert who decides whether she is eligible to return to the USWNT, refuses to.
That's not to imply that Echemendia or anyone from U.S. Soccer has contacted her to clarify her situation lately.
"I don't know. I don't know where things stand," Chalupny told SoccerWire.com in July, before a rash tackle by Portland Thorns FC's Tobin Heath injured her ankle and ended her season.
"Nothing's really changed at this point. I guess their neurologist that they use doesn't – won't – clear me to play. So that's where things stand and I don't know if it'll ever change or not. But I'm enjoying playing now."
According to Chalupny, Echemendia hasn't even seen her firsthand to ascertain her current status.
"No, he's never actually seen me," she said. "I went and saw two of the top neurologists in the country, Dr. [Robert] Cantu and Dr. [Michael] Collins, the guys that Sydney Crosby [the National Hockey League star who has grappled with his own concussion problems] and the top-level athletes see, and they've all cleared me.
"It's just a matter of this one neurologist, and he's entitled to his opinion. But I guess until that changes, my status won't change."
Chalupny has only had brief interactions with Sermanni and doesn't know if she'd make his roster even aside from her concussion history.
"I don't think it's really Tom's call. So he probably doesn't want to get involved with the medical aspects, the medical side of it," she said. "I mean, I've talked to him, I've seen him out at the games, but I don't know what he's thinking as far as me, or if I could even make the team at this point."
Federation officials appear to be uncomfortable with Chalupny's case. Team officials present in Washington for Tuesday's friendly said no one on the current medical staff would be able to speak about her situation, and others provide information on background only. When contacted by journalists in the past, Echemendia has declined to speak on the specifics of Chalupny's case, citing medical privacy.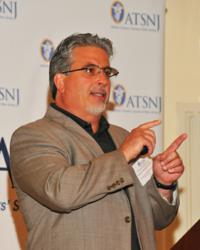 "She has not been cleared to play for the National Team," said one USSF official. "As for the league [NWSL], it is a separate entity from U.S. Soccer. A few years ago when Chalupny was being considered for the National Team she was not medically cleared to play by U.S. Soccer after broad consultation with U.S. Soccer medical consultants.
"Our stance has not changed."
Dames, too, does not sound eager to talk about his star player's case of international limbo, but there's no mistaking his disappointment with her situation.
"I stay out of that. Whatever the situation between her and U.S. Soccer is, it's between U.S. Soccer and her," said Dames. "But this is where she wants to be and she's our captain, and that's one of the things that makes Lori special. She just goes about her job and does what she's supposed to do.
"A lot of people have cleared her, a few haven't."
Chalupny was one of the NWSL's most dynamic and creative playmakers this year. And perhaps most frustratingly for Women's National Team fans, her most recent efforts for the USWNT were impressive, end-to-end outings at left back, a position which remains the team's most problematic spot.
There's little doubt that her play – which, it bears repeating, is taking place in a league run by U.S. Soccer – has earned her a place in the national-team conversation. But up to this point, the ones keeping her out of that conversation are those who have the least to say in public.
"I don't know," said Chalupny when asked if she saw any potential for resolution in the near future. "I don't know. I guess that's a question for U.S. Soccer. I'm trying to stay fit and stay playing at the top of my game and I'm just hoping that maybe things change. That's all I can control.
"But I would love to play on the team again. It's such an honor. But it's out of my hands, I guess."