Minnesota United announces partial restructuring of sporting department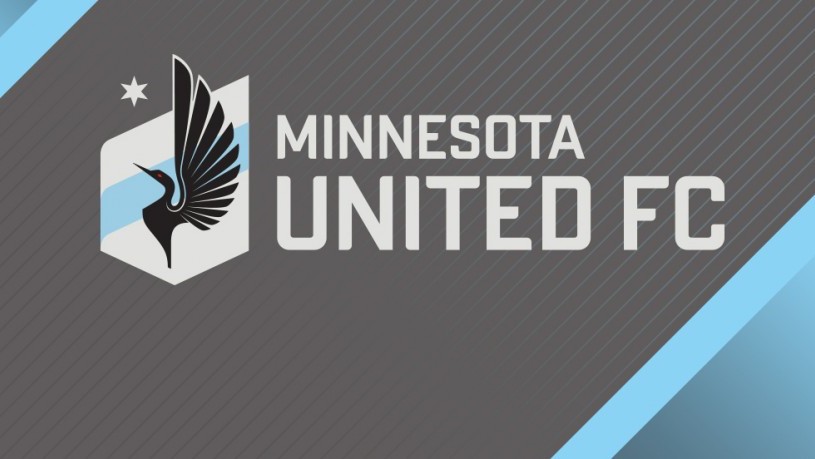 GOLDEN VALLEY, Minn. – Minnesota United today announced the club has restructured a portion of its sporting staff.
Sporting Director Manny Lagos will be named Chief Soccer Officer and will continue to oversee the Minnesota United sporting department. Assistant Coach Mark Watson will be named Technical Director and will oversee all First Team roster duties. Additionally, Head Athletic Trainer Stacey Hardin will be the Senior Director of Player Heath and Performance.
"When we entered MLS in 2017, our first priorities were the development and foundation of our first team roster and the construction and opening of Allianz Field. Having successfully achieved those objectives, we felt it was important to restructure parts of our sporting department in order to continue to grow and evolve as a club," said MNUFC CEO Chris Wright. "Making these moves now prepares us for what's ahead as we further develop the vision for our academy, a potential reserve team and the enhancement of our training facility. All of this demands an incredible amount of thought, planning and focus. We all believe this restructure will give us that."
Minnesota United had its most successful season in club history in 2019, both on and off the field. The Loons saw a successful run in the Lamar Hunt U.S. Open come to an end in the Open Cup Final. MNUFC also qualified for the playoffs for the first time in club history, hosting the first-ever playoff game at Allianz Field.
Following the 2018 season, Minnesota United improved its first team roster and built a foundation for success in the future. The club signed five players ahead of the 2019 season: Slovakian international and third Designated Player Jan Gregus, four-time MLS All-Star Osvaldo Alonso, Malagasy fullback Romain Metanire, and two eventual award-winners in 2019 Defender of the Year Ike Opara and 2019 Goalkeeper of the Year Vito Mannone. All five players played key roles in the success of the team in 2019 including one of the best defensive turnarounds in league history. Beyond those immediate impacts, MNUFC made a historic signing for the future in 2019, acquiring the club's first Young Designated Player, 19-year-old Uruguayan international Thomas Chacon. In addition to the offseason signings, the club added two Rookie of the Year finalists in the SuperDraft in Chase Gasper and Hassani Dotson as well as a promising young goalkeeper in Dayne St. Clair.
As Chief Soccer Officer, Manny Lagos will continue to oversee the club's sporting department, but will have an increased focus on the continued development of the MNUFC Academy, the club's second team and the club's developing sports science and sports medicine department.
Lagos was appointed as the first Sporting Director in MNUFC history in January 2016. Prior to holding this position, he worked as Head Coach of Minnesota United, taking the helm in 2010 and accruing a 78-52-59 record over six seasons, including winning the 2011 NASL championship. He entered the administrative side of the sport in 2006 when he assumed the role of Director of Soccer Operations for the Minnesota Thunder. He is a two-time winner of the NASL's Coach of the Year award. His first came in 2011 when he led MNUFC to the Soccer Bowl title after making the playoffs. He earned the award again in 2014, as Minnesota won both the spring and combined season championship. As a coach, Lagos led MNUFC to five post-season appearances in six seasons.
Mark Watson will take over the technical director duties for the first team, from overseeing the first team scouting department to contract negotiations and overall roster development.
Watson, a former Canadian national team defender and assistant coach, brought a wealth of MLS experience to Minnesota United, having played for MLS teams including the Seattle Sounders, Vancouver Whitecaps and D.C. United. Additionally, Watson managed the San Jose Earthquakes before joining Orlando City as an assistant coach under current MNUFC Head Coach Adrian Heath in 2014. During his time in San Jose, Watson guided the team to a playoff berth in 2010 and the club's second Supporters' Shield in 2012. He was named interim head coach in June 2013 and closed the season with the best record in MLS at 11-5-3. In addition to his MLS experience, Watson previously served as an assistant coach with the Canada U20 and senior teams as well as several years as an assistant coach with the USL PRO's Charleston Battery.
Stacey Hardin will now be responsible for leading the club's Performance Team, including strength and conditioning, data science, sports medicine, nutrition and adjunct therapies. She will also serve as a key player in the strategic development of the club including the future addition of a reserve team, enhancement of the Academy system and re-development of the training facility.
Hardin was promoted to head athletic trainer ahead of the 2018 season after serving as the Loons' assistant athletic trainer during the inaugural season in MLS. Prior to her time with MNUFC, Hardin worked at a sports medicine facility in Los Angeles, California, with professional, collegiate and retired athletes. She also served as an athletic trainer at Boston University from 2013-16, where she coordinated care for men's soccer, men's crew, wrestling, track and field and cross country.