Four Colorado Rapids Academy players called up to MLS squad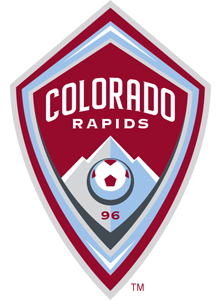 (Via Colorado Rapids) – Colorado Rapids Soccer Club has announced that four Academy products have been called-up to the first team roster for Tuesday's high-profile international friendly with Boca Juniors at DICK's Sporting Goods Park.
Cole Bassett (17), Matt Hundley (18), Enoch Mushagalusa (19), and Trevor Mowry (18) have all been called-in to the first team by Rapids head coach Anthony Hudson. Although they will not feature in the game, they will have the opportunity to train alongside and sit on the bench with the first team.
Bassett, a native of Littleton, Colorado, has represented the Rapids at the U-16/17 and U-18/19 levels after the joining the club's Development Academy in 2017. The talented midfielder has scored nine goals this season, while also playing four games this season with the Rapids U-23 team in the Premier Development League, scoring a goal and adding an assist.
Hundley, a native of Littleton, Colorado, joined the club's Development Academy last fall representing the Rapids at the U-18/19 and the Premier Development League levels. He also earned a call-up to the 2017 FIFA U-17 World Cup Men's National team camp. In all, the striker scored 21 goals in 21 games this past season with the U-18/19s, adding an additional two goals in two appearances with the U-23s. He is scheduled to attend UCLA this fall as a freshman.
Mushagalusa, a native of Denver, Colorado, joined the club in 2015 and has represented the Rapids at the U-15/16, U-17/18 and U-18/19 levels. In 2015, the striker was selected to the US U-16 boys national team roster and attended training camp where they were preparing for the 2015 Aegean Cup International Youth Tournament. This season, Mushagalusa scored 20 goals in 25 appearances and had a 92.3 percent shooting average.
Mowry, a native of Greeley, Colorado, has represented the Rapids at the U-15/16, U-17/18 and U-18/19 after joining the Rapids in 2015. He captained the Rapids U-15/16s and U-17/18s squads during the 2014-15 and 2016-17 seasons. The talented goalkeeper is a member of the US national team U-17s, and as trained with the first team on multiple occasions. He has chosen to attend California Polytechnic State University this fall where he will play under former U.S. Men's National Team coach Steve Sampson.
The Rapids are squaring off against Argentine giants Boca Juniors in a friendly match presented by Western Union on Tuesday, July 24, at DICK'S Sporting Goods Park, where kickoff is slated for 7:00 PM.