Former D.C. area standout Niko Gioacchini signs pro deal in France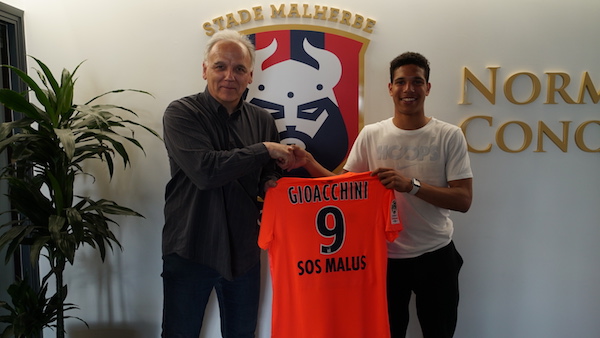 Nicholas "Niko" Gioacchini, a U.S. born soccer player has signed a two-year contract with League 1 French team, SM CAEN.
Gioacchini, a Kansas City, Missouri native will begin this fall as the striker for the team's reserve group as he aims to work his way up to the first team.
The 17-year-old has been living in Paris for the past three years. He currently plays for Paris Football Club, a League 2 team in France. Gioacchini has been the team's starting striker for those two years, first with the U17 Nationaux and this year with the U19 Nationaux. In the two seasons he has played in over 50 games and has scored almost 40 goals.
Gioacchini's strength as a player caught the eyes of many agents and clubs his first season. However, it was his dominance in the country's U19 tournament, the Gambardella Cup this year, that confirmed that Gioacchini had talent. He took his team to the round of 16 by equalizing the first game of the tournament when his team was done 0-1. This was done with his team also down two players, 9 v. 11, after a red card and a hurt player.
His penalty shot in the shootout gave the team the win. His two goals in the next round of the tournament ended in a 2-2 draw, but again penalty kicks brought them to the next tier.
Gioacchini had more than six teams in France and two in Italy vying for him next season. He decided on CAEN because he felt it was the best fit.
Gioacchini's soccer career started when he was six, playing for a local Overland Park team, The Orange Stars. Two years later his family moved to Parma, Italy and he played for local teams Audace then Milan Club. A return to the U.S. at the end of 2011 brought him to Maryland where he played for Bethesda Soccer Club, Cerritos Soccer Academy, D.C. United Academy, Olney Soccer Club and ESSA Soccer Academy.