Elon men hope increased competition for places fuels further NCAA success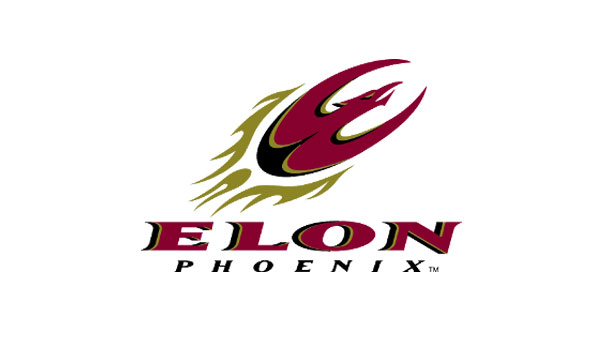 After the recruiting of five new players for the 2014 season, Elon men's soccer are now in a fortunate position that they have five goalkeepers, with the recruit Matthew Jegier joining four others who can play that position: Greg Sydor, J.D. Thomson, Christopher Shannon and last year's first choice 'keeper Nathan Dean.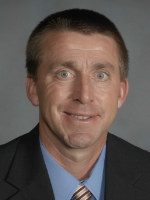 However, Phoenix head coach Darren Powell believes that rather than create a logjam at the highly specialised position, having so many goalkeepers will be enormously beneficial not just for the upcoming season, but future ones too.
"For us, we felt that Matt Jegier has huge potential," Powell told SoccerWire.com. "Nathan Dean graduates at the end of this coming season, so we wanted to make it competitive for whoever can step up, hopefully from within the program somebody can come in and replace Nathan.
"We did have one boy who decided late on to stay, J.D. Thomson. He decided to stay for his fifth year, he's a double-major at Elon, so we're excited to have him back. When we started the recruiting process a couple of years out, we were expecting J.D. to graduate, but he's shown loyalty to the program and has done a great job and he wants to stay another year. Typically we have four goalkeepers, so this year will be more of an exception than the rule."
The Phoenix are coming off a very successful 2013 in which they won the Southern Conference tournament and reached the second round of the NCAA tournament, where they lost 4-0 to top seeds UCLA to end with a final overall record of 15-5-3.
That season culminated in midfielder Daniel Lovitz being selected in the second round of the 2014 MLS SuperDraft with the 24th overall pick by Toronto FC. In looking to build depth in the midfield, Elon recruited Elijah Agu, Luis Argudo, Eduardo Alvarez and Connor Mansfield, and Powell believes that these selections mean they will have plenty of possibilities.
"Daniel [Lovitz] was one of the more exciting left-sided players that I've been fortunate enough to work with," Powell said. "Left-sided players are hard to find, and he was very positive and a very good player on both sides of the ball for us. He's going to leave a void, not only as a player but in his leadership skills.
"Every year, we lose some good players, and in turn it leads to other players needing to step up and take on those roles and responsibilities. I feel quite confident that there are several guys ready to try and take over that role.
"We lost Daniel, Matt Wescoe and Charles Howard, so we lost three midfielders this year. It was very important. We brought in a couple of guys last year that we feel can certainly step up this year, but we want to make sure that we have options in midfield to keep us moving forward."
The Phoenix have plenty of fixtures this spring, often playing two games on one day to allow as many players as possible to gain minutes on the field. Elon's schedule kicks off with the Wilmington Hammerheads of USL PRO at 1 p.m. ET and also features the likes of Old Dominion and the Carolina Railhawks and other matches against amateur teams; Powell is looking forward to seeing all his charges take the field and showcase their abilities in what is a unique situation for them.
"I think it's good for all the guys, they get a chance and an opportunity," he said. "It's almost like their job interview for the fall. We'll have a look, see how they do and this is their opportunity.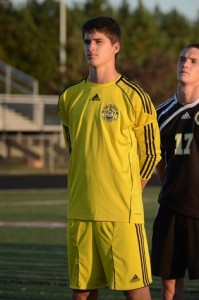 "This time of year, we train and teach and the different systems we like to play and the different roles and responsibilities of the players, and then it's their job to execute it and they have the opportunity. In the fall, it sometimes limits the opportunities for players because the first team is getting the majority of the minutes.
"I think it's a great developmental tool in terms of what we do and try and get everyone minutes. Games are where you prove your worth, and that's really what these guys have got to do throughout the spring. They'll have that opportunity to do so."
One noticeable aspect of Elon's recruiting class for 2014 is their preference for players from inside the state of North Carolina, with three of the five new individuals hailing from in-state. Powell believes strongly in recruiting players locally, especially when combined with players from outside North Carolina and beyond the United States where necessary.
"When I first came to Elon, I think there were two boys from North Carolina, so what we wanted to do is look at the local players first," Powell explains. "Myself and my assistants have all been heavily involved in youth soccer in North Carolina, so we get to know these players, get to see them on a frequent basis throughout the years.
"First and foremost, if you can find it in North Carolina you're probably more familiar with that player, but if it's not in North Carolina we'll look further afield to the surrounding states. What we're trying to do is compete at as high a level as possible. Soccer is a sport that is global, and we have several options out of the country if we can't find it in this country or in North Carolina."
[ +Learn more about Elon men's soccer at the program's official website ]
Having long been a force on the national stage despite an overall enrollment of just over 6,000 students, the Phoenix are hoping for even greater things next year, and are especially keen to continue the run that has seen them win the Southern Conference tournament and reach the NCAA tournament three years in a row. Despite this success, however, Powell knows that his team have stiff challenges ahead.
"In college soccer, there's so much parity," Powell added. "For us, we want to make sure we give our best performance and the best account of ourselves on each given day. A couple of years ago, we seemed to lose several games by that one goal, and then the last couple of years we've been able to win it by that goal.
"You've just got to make sure you remain focused, stay grounded and make sure you focus on the big picture and keep trying to improve on a daily basis. If you're not, your opponents probably are. We've just got to keep plugging away and hopefully we can continue to improve the program year after year."