Bobby Boswell, Chris Rolfe speak on MLS CBA talks: "We will strike over free agency"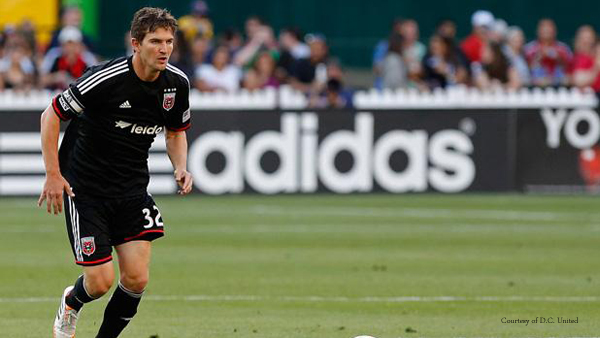 By Pablo Maurer and Charles Boehm
WASHINGTON – D.C. United unveiled their new road uniforms to season-ticket holders on Sunday at a splashy event at a hip sports bar/bowling alley in their city's posh Georgetown neighborhood.
But underneath the smiles simmers the troubling reality of ongoing collective bargaining agreement talks between Major League Soccer and its players union. The league's previous CBA expired at the end of January and with less than a month until the kickoff of the 2015 MLS season, several rounds of negotiations have thus far been fruitless, the two sides far apart on the fundamental issue of free agency and a laundry list of other, smaller concerns.
+READ: Major League Loophole: A look at MLS's shaky single-entity status
United's veteran center back Bobby Boswell serves as one of the MLS Players Union's two representatives in the D.C. locker room. On Sunday he and teammate Chris Rolfe provided SoccerWire with a frank update on the status of CBA talks, which could well lead to a strike action by players determined to improve their austere pay and benefits within MLS's single-entity structure.
"There's some progress," said Boswell. "We both are optimistic that we can get a deal done. But we have some fundamental issues. We don't agree with each other on how to get where we want to go. It's not like [negotiators] are in there yelling at each other. It's civil, but there are some issues we're not eye to eye on and we're pretty far apart on some pretty important stuff.
"We'd like to see more progress … I'm not so sure it gets done in time."
Most analysis of the situation has revolved around the players' strong desire for free agency. But it appears to be far from the only stumbling block.
"It's a very complicated process. There are so many different things that need to be addressed," said Rolfe, a veteran midfielder with nearly a decade of experience in MLS and Europe. "While we are making progress on some fronts, there are some things that we as players feel are essential that they're not even addressing. They aren't showing us any respect on those issues."
MLS's minimum and average annual salaries have increased significantly as the league's overall health has improved in recent years. But many players continue to labor on wages that would be laughable in other major professional sports, with youngsters making as little as $35,125 a year.
Those realities prompted the union to begin marshaling resources for an extended battle some years ago, says Boswell.
"We've been prepared for this – I was preparing my guys in Houston two years ago," said the former Houston Dynamo defender. "We knew that we were going to have a fight ahead of us and financially we've been prepared. As far as being united, we are as tight-knit as a group of guys can get.
"I had the chance to sit down with the NFLPA's [NFL Players Association's] president [Eric Winston], we met with baseball's guys and they think we're as unified as any group ever," he added. "I think it's because we have guys that are very well-educated, and the union and the staff and they do a great job of preparing us."
+READ: MLS Cup 2014 delivers second-highest viewership for league championship in MLS history
A massive wage disparity among MLS players means superstar "Designated Players" like Kaka, Robbie Keane and Michael Bradley are on seven-figure pay packages hundreds of times more lucrative than their younger counterparts. But for the past month or so, players have made a concerted public push to emphasize their unity and resolve.
"We as a players union – ask any of our guys – we will strike over free agency if that isn't resolved in some capacity," said Rolfe. "Nobody wants to see a work stoppage. But I'd say that's a very good possibility if things keep going the way they are."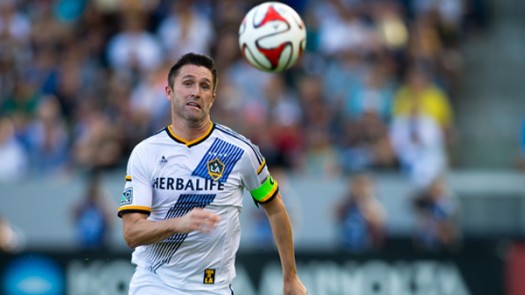 The 2015 season – one hailed as a breakthrough campaign with two new expansion teams and a lucrative new TV contract – is scheduled to open in less than four weeks, when the LA Galaxy host the Chicago Fire on Friday, March 6.
The clock is ticking on the CBA talks, and loudly.
"We're not out to bankrupt the league. We're not making unreasonable requests. We're just asking to be treated fairly and treated the way that a lot of leagues around the world [treat their players.] A lot of leagues in this country are also that way," said Boswell.
"The league seems to say, though, that fundamentally that's not how they see things going and that's the disconnect there."