Portland women's pro team unveils "Thorns FC" as identity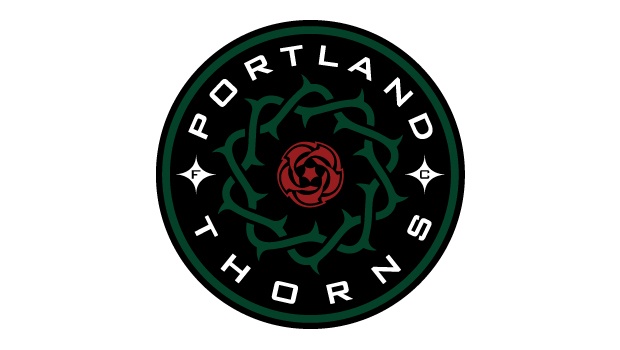 PORTLAND, Ore. – Peregrine Sports, LLC, parent company of the Portland Timbers of Major League Soccer, announced on Thursday that its new professional women's soccer club will be named Portland Thorns FC. The club also revealed its official crest, which will be featured when Thorns FC begin play in U.S. Soccer's new, eight-team pro league in spring 2013.
With a club identity chosen to connect the new team to Portland's familiar standing as the "Rose City" or "City of Roses," the Thorns FC crest was created by Portland artist Brent Diskin, an ardent local soccer supporter and member of the Timbers Army supporters' group. The circular badge features team colors of red, green and black with a protective wreath of thorns surrounding a familiar, stylized rose in the center.
Further city-inspired details are presented in the form of a pair of four-pointed stars, or hypocycloids, that house the letters "F" and "C" and anchor the sides of the badge, a callout to the left-centered, directional star prominent on Portland's official city flag.
"Portland Thorns FC quickly emerged as a natural choice that was appropriate for the city and the culture of Soccer City, USA," said Merritt Paulson, owner and president of the Timbers and Thorns FC in a press release. "And a nice side benefit of the name is, the Army's P-T-F-C chant doesn't need much re-scripting for the women's team."
The Thorns FC logo was unveiled with assistance from members of Girls Inc. of Northwest Oregon. Sixteen girls were invited to JELD-WEN Field to help reveal the new identity by piecing together an over-sized puzzle of the new mark and providing visual clues starting Wednesday. Girls Inc. of Northwest Oregon is a non-profit that inspires girls to be strong, smart and bold through life-changing programs and experiences. Click here to view the video unveiling of the Thorns FC crest.
In conjunction with today's announcement, Thorns FC introduced the club's official Facebook page (www.facebook.com/PortlandThornsFC).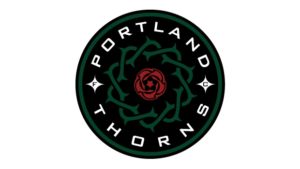 On Nov. 21, U.S. Soccer announced the formation of a new eight-team professional women's league to begin play in the spring of 2013. U.S. Soccer will serve as the main organizational body for the new league and will subsidize the salaries of up to 24 U.S. Women's National Team players while the Canadian Soccer Association will do the same for up to 16 Canadian players and the Federation of Mexican Football will do so for up to 12 Mexican players.
Club officials have requested that the new Portland team be referred to as "Portland Thorns FC" or "Thorns FC."