PHILADELPHIA — Seattle Reign FC are currently homeless again, despite playing games last year at Starfire Stadium in Tukwila, Wash. Head coach and general manager Laura Harvey said a stadium announcement could be coming by the end of the month, and it could still be Starfire, but others are also in the mix.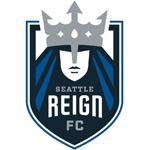 "Nothing's been signed yet," Harvey said on Friday after the 2014 National Women's Soccer League College Draft. "We've looked at a few different options. … Starfire were fantastic to us last year — took us on very late. We haven't signed anything with them yet, and they're definitely not out of the question."
One of the stadium's biggest drawbacks is its distance from downtown. Tukwila is a 20-minute drive south of Seattle, depending on traffic, although it officially seats 4,500 people and can lay claim to being the training headquarters of Seattle Sounders FC (and the Reign in 2013).
Starfire is also an artificial surface, although playing on natural grass does not appear to be an option.
"University of Washington and Seattle University have unbelievable fields, but there's just not enough room to get people in to watch, so that sort of rules them out," Harvey said.
Husky Soccer Field squeezed in 3,100 fans for a 2013 NCAA tournament match, and its largest crowd was 3,403. The Washington stadium has no official capacity, but Championship Field's is a modest 650.
That leaves multiple area high schools as possible venues, along with the stadium the Seattle Sounders occupied in their first two seasons in 1974 and 1975: 17,000-seat Memorial Stadium. However, parking at the facility in the Space Needle's shadow could be a problem, and as it hosts mainly high school (American) football games, gridiron lines would remain on the turf.
"How many people can it sit? How many people can you get through the gate? How many people can you eventually get into the stadium? You've got to sort of weigh up all those types of things," Harvey said of choosing the right location.
Wherever the Reign finalize as their stadium, the announcement should be prefaced with "a few more announcements maybe along the way that will link into that," Harvey said.
Without setting a firm date, Harvey said fans should hopefully know where the team will play before the NWSL schedule is released.