Earlier this year, Sacramento Republic FC founder and president Warren Smith proclaimed that, "A goal is a dream with a deadline. Our goal is to be in MLS by 2016."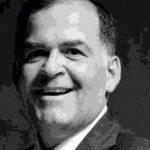 It wasn't just bluster. Crowds of over 20,000 have turned out to watch Republic FC take on its USL-Pro opponents. Last Friday, Republic FC opened its new stadium, 8,000-seat Bonney Field, with a 4-3 victory over the Colorado Rapids Reserves.
If the club has exceeded its own expectations off the pitch, it's still trying to establish an identity on it. In an interview with SoccerWire, Republic FC Technical Director Graham Smith laid out his vision for the club's future both on and off the field.
While the team is currently tied for fifth place in the USL-Pro standings, (Graham) Smith acknowledges that the team was realistic about its chances before this season.
"You've got to understand that when you put a team together that has never been together before, there's always growing pains," he said. "There's a time when you have to blend the various qualities of the individual players into a playing group and that's always a difficulty."
"I think Preki has done a very, very good job of blending what he has at his disposal," Smith said. "And we must also take into account that we do have some young players in the squad that have never played at this level before, so for them it's a whole new learning process. And the measure of their ability to go further in the professional game is judged every week when they go out on the field."
[ +READ: Kaka to Orlando City "pre" announcement risks killing the deal completely]
The decision to hire Preki was almost automatic.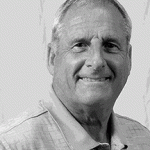 The man behind the team's early success, Smith believes, is head coach Predrag "Preki" Radosavljević.
"We knew that we were getting someone with a deep knowledge of the game, someone who won't accept anything but the best, and someone who has a determination based on what his beliefs are," Smith said. "He's trying to leave an indelible mark on those young charges that he has and I hope it works."
Some of Preki's young charges include players on loan from MLS partner clubs Portland Timbers and San Jose Earth
quakes. Several of these players, including the Timbers' Jack Gleeson, George Fochive, and Steven Evans and the Earthquakes' Mike Fucito and Adam Jahn, have received considerable playing time.
[ +READ: Cal's Kevin Grimes stands up for NCAA as pro incubator]
When asked if this playing time was part of the club's agreement with its two MLS partners, Smith was adamant that all player decisions are Preki's and Preki's alone. "Preki has free reign," he said. "If he's offered any of the affiliate players, by all means we bring them in, we look at them, we train them, we work them. If he fancies them, they go in the side. If he doesn't fancy them, we tell our affiliate club why and we work on it."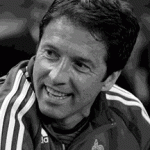 "We're happy with [the relationships] and we think maybe Major League Soccer and USL will possibly review things before the end of the season…and then hopefully it would be a long-term arrangement," Smith continued. "Otherwise, what you might have to see happening is MLS teams start to put their own teams in the USL, like the LA Galaxy. And if that happens, it would be a good thing as well."
Republic, however, has already begun developing local players on its own. During open tryouts before the season, over three hundred prospective pros competed for a spot on the club's roster. Of those three hundred, two players, former Sacramento State forward Max Alvarez and Montenegrin Emrah Klimenta, made the cut. These two young players, along with their teammates, are now thriving under Preki's tutelage.
"Those players that we have in the squad at the moment, they are developing every single week," Smith noted. "They've got the benefit of learning from Preki, number one. And they've got the benefit of playing in front of the best crowds in USL soccer by far. They're getting a good grounding in the world of professional football."
But such player development wouldn't be possible without the presence of veteran professionals, players who have already competed at the highest levels of American soccer.
"At the same time, there are players in the team – Rodrigo Lopez, Justin Braun, Dominik Jakubek – that have got a lot of experience under their belts, and hopefully they will engender the right environment themselves by being there for the kids," Smith said.
[ +READ: The Dilemma – San Jose Earthquakes midfielder Tommy Thompson on decision to go pro]
Balancing this player development with the club's desire for championships is one of the hardest parts of Smith's job.
"If you're going to do well, you have to bring in people with the right money, and then you've got a dilemma," he explained. "What do you do? Do you start developing players? Or do you say let's buy the situation? Let's bring in all the experience possible and we'll win the league? What you have to do, you walk that tightrope, you do the right thing."
Just how Republic FC will do that in the years ahead remains a question, but Smith believes that the organization of the club has uniquely prepared it for the challenges ahead.
"On the football side, we're very fortunate to have the support of the administration. I can tell you, our brand is known internationally. That's not down to the football team, that's down to the football club, and those people in the media department that have actually gone out and gotten us that publicity. And that publicity is not a false publicity. It's backed up. It's engendered by the people that work here."
"I shudder to think that we will make the same progress off the field that we have already done in such an amazingly short space of time," he continued. "We have a great group of people here at this football club, from the girl who makes the tea, right through to the guy who's in charge of the ownership group, our President Warren Smith, and everybody is pulling together."
"If we've achieved over the next three years what we've achieved in one year, there's no looking back. It's going to be terrific."