NASL expansion club Virginia Cavalry FC is caught in a limbo of sorts as they wait on their future home venue, but their management is not as closely tied to the Loudoun Hounds minor-league baseball team or its owners VIP Sports and Entertainment as media reports have indicated.
That was the message emphasized to SoccerWire.com in a conversation with Cavalry FC general manager Mark Simpson this week, as he rebutted elements of our Feb. 14 report about VIP bringing back Bob Farren as its CEO after he left the post in November.
Though Cavalry FC plan to share the as-yet-unbuilt Edelman Financial Field with the Hounds, the soccer team is neither owned or operated by the Hounds or VIP, and thus Cavalry are "just a tenant in the ballpark," said Simpson.
That said, ongoing delays in the construction process at the Ashburn, Va. facility have disrupted VCFC's original plans for a 2014 NASL debut and may yet do the same for their hopes of taking the field next year as well.
The stadium site has been cleared and there is heavy equipment present, but there has been no visible progress in months.
VIP's Farren makes no secret of the fact that the financing process has yet to be completed despite a groundbreaking ceremony in July. Simpson has been informed that the construction process will take 12 months.
"They're still trying to get funding for the stadium," said Simpson. "Obviously I do want to play at that ballpark, but right now we're in a holding pattern."
Simpson said that his club has considered other venues. But a mooted plan to set up temporary shop at George Mason University was stymied by a multi-million-dollar renovation project at the school, and there are few other Northern Va. venues which meet NASL standards, such as a minimum capacity of 5,000 spectators.
[ +Off The Bench Episode 111: Steve Livingstone, president of NASL's Jacksonville Armada ]
The Maryland SoccerPlex in Germantown, Md (home of NWSL club Washington Spirit) would appear to meet those guidelines but sits across the Potomac River, well over an hour's drive from Cavalry FC's targeted market.
"We want to stay in Virginia," said Simpson, a former D.C. United player and coach who compared his new club's situation to United's decade-long quest for a home of their own.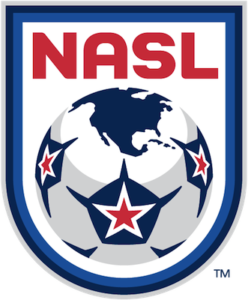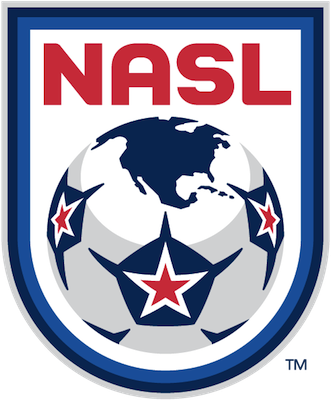 "Look at what D.C. United has gone through the past 10 years," he said. "I feel their pain and we're dealing with some of the same issues."
Simpson will be scouting the NCAA, lower-division professional and MLS scenes for talent this year as he plans to build a roster for 2014. But it remains highly uncertain when that team will have a place to play.
"The wheels are above the ground – they're spinning, but they haven't touched the ground yet," he said.