By Pablo Maurer, Special to SoccerWire.com
WASHINGTON – The MLS Players Union released its biannual list of salary data on Thursday, giving fans, journalists and players alike a look behind the financial curtain of every club in the league.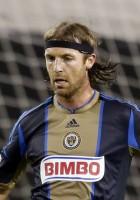 To many, the release of this information – kept under wraps by the single-entity league but publicized by the union to provide some much-needed leverage for its modestly-paid members – has become an eagerly anticipated event, the perfect opportunity for a bit of internet punditry.
Others, however, are left wondering: how do the players themselves deal with the inevitable awkwardness that comes along with the release? Is it even discussed? As voraciously as fans and journalists consume the data, the idea of a team of grown men gathering around a list of salary data – like high schoolers eager to see if they've made the varsity team or not – seems more than a bit silly.
At RFK Stadium on Friday afternoon, there was no salary list posted on the locker room door, no crop of players gathered around it. But the data, and the growing discrepancy between some of the league's lowest-paid players and its top 1 percent, was certainly a point of discussion.
"You have to pay your dues in this league," D.C. United center back Jeff Parke told SoccerWire.com during a sit-down after his team's training on Friday. "My first five years, I want to say I never made more than $50,000. You just bide your time.
"You're always gonna have guys that [other players say] 'He makes too much money.' You have that in every profession, though. There are some people who look at CEOs and are like 'He doesn't do sh**.' It's just talked about and public with us."
Added Parke's defensive partner Bobby Boswell: "It is definitely unique. Obviously if someone Googles you, it's like the third thing that pops up. That's not really what you see in a lot of other jobs, but our job is unique, and that's one of those unique things that goes with it."
Boswell, who according to the union makes $231,000 a year, if you were wondering, has lived through his share of the awkwardness caused by the list.
"I remember when that list first leaked, in 2005," Boswell said with a chuckle. At the time, the former Dynamo defender was making $11,500 – a little over $400 a week, take-home. "I remember being in a bar in DC, talking to a woman who was complaining about her job – she told me she made $75,000 a year."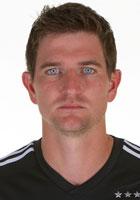 The list, Boswell said, was released a few weeks later. Boswell found out when he got a phone call from that same woman, apologizing for her lack of tact. When he asked for clarification, she was all too willing to oblige: "I just had no idea you were only making $11,500 a year!"
As for the list's effect in the locker room, Boswell and Parke both downplayed the possibility that it would create resentment or bitterness, stressing that players in the league form a tight-knit community and generally have a "high tide raises all ships" attitude about pay. But jealousy, envy and resentment do exist, at least on an individual level.
"I'm normally bitter maybe two or three months out of the year," Parke said, laughing. "When it comes down to when you're going in to renegotiate, that's when you're a little bitter. The month leading up to it and the month after it – because you're like, 'Sh**, I have to get as much as this guy.' Then you get that, and then the list comes out again and you're like 'Man, now he's making even more than me!'"
It's safe to say that most players would rather have their financial standing kept private. In MLS, unlike most other professional leagues, that's not an option – and players and agents alike have found ways to twist what for many is a negative situation into a positive, using the salary data as a benchmark when it comes time to negotiate.
"Honestly, it kind of keeps you competitive all over the place," said Boswell. "It used to be that only certain players had certain agents who could tell you what another player was earning, to try and get you the same amount. Now, everyone knows that info. It kind of opens a lot of doors that maybe were previously closed.
"In the end," Boswell concluded, "I think the salaries being online has helped agents and players get their fair market value, per se."