Despite the vast size of the United States and Canada, Major League Soccer and the North American Soccer League are set to do battle in key cities.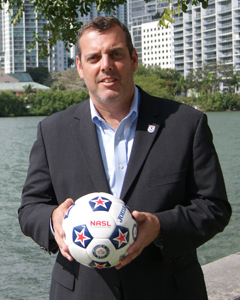 Possible MLS expansion plans would encroach into soccer markets already being tapped by the second-division league, whose leaders have occasionally expressed hopes of someday matching up to MLS as equals.
"It's happened in New York, talking about it in Miami and Atlanta, Minneapolis and San Antonio. That's an awful lot of markets that NASL is in that these guys are talking about possibly expanding to," NASL Commissioner Bill Peterson told reporters on a conference call last week.
Which would appear to beg the question: Just what kind of pro league does NASL want to be?
Peterson suggested that when he initially took over as commissioner, he didn't see the NASL in direct competition with MLS. Heading into its fourth season of existence, the modern edition of the NASL has been focused on building their fan base and growing the league.
Focus may now have to shift to keeping tabs on the top division's expansion plans, which has caused mixed emotions among owners.
"In some markets it's almost a welcome challenge, and local ownership believe it could be really great for everyone to compete against another league. And in other markets they're not so sure that that's the case," Peterson said.
NASL has been steadily working on their own expansion plans, hoping to get to an 18-team, single-table competition. Ottawa Fury FC and Indy Eleven begin play this coming season with Jacksonville Armada FC, Virginia Cavalry FC and a team in Oklahoma City expected to begin play in 2015, despite setbacks in Oklahoma and Virginia.
The league has newly-introduced a postseason format change, now called "The Championship," which expands the postseason from two to four teams and is also set to get underway in the 2014 campaign.
On the other hand, Major League Soccer will expand to 21 teams next season, with at least three more promised by 2020. New York City FC and Orlando City SC will enter the league in 2015. The league is expecting to grow towards 24 teams in the near future, with the David Beckham-backed Miami club joining once a stadium agreement can be reached.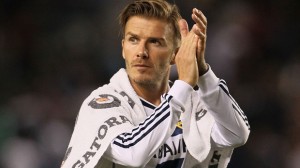 "The fact is I don't know what their expansion plan is other than saying they want to go to 24 teams, I don't know if that's an end point or a midpoint, I really don't know," Peterson said.
In certain NASL markets, there have been pushes to bring their clubs to MLS from supporters' groups. The loudest noise is coming from San Antonio with a petition circling online. The Crocketeers, a supporters group for the NASL's Scorpions, are hoping to bring awareness to MLS about the city's readiness and desire for a top-division franchise in their city, even drawing television star and local product Eva Longoria to their cause.
Although aware of what's brewing in Texas and around the other NASL cities, Peterson isn't too concerned.
"In some of the areas, there is a lot of noise being created by a few people and I'm not ultimately sure what they think they're going to accomplish, but they're free to do what they want," he said.
[ +Virginia Cavalry FC clarify ownership, stadium situations to SoccerWire.com ]
Last summer Peterson insisted that most, if not all of NASL's owners had no interest in MLS, telling Raleigh, N.C., publication Indy Week, "Nobody's come to me and said we have a plan to go to MLS … I see no one pointing in that direction."
But he now admits that every owner in NASL at one point or another held conversations with MLS as part of their "due diligence." He did feel strongly that the owners were all "committed to NASL and will all be in this league whether there is an MLS club in their city or not."
"At the same time, we pride ourselves on being part of a global market and a free market, and if somebody felt that was a better opportunity, there's a pathway for them to do that," he said.
When Peterson became commissioner he made it clear what would need to take place in order for NASL owners to jump to MLS. Without going into details on whether that in fact meant a buy-out, he acknowledged any exits from the league would inflict damage on NASL's long-term plans.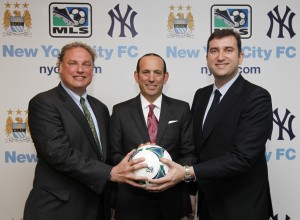 MLS commissioner Don Garber and Peterson have yet to have in-depth talks about each league's expansion plans, but the NASL boss noted that the two commissioners talk more often then people might think. Peterson believes more open communication on the subject would benefit both leagues.
"I think it's an issue we have to spend some time on trying to figure out if it's advantageous to coordinate some of this because it is a big country and I don't think we should limit ourselves by making mistakes possibly in building out these leagues."