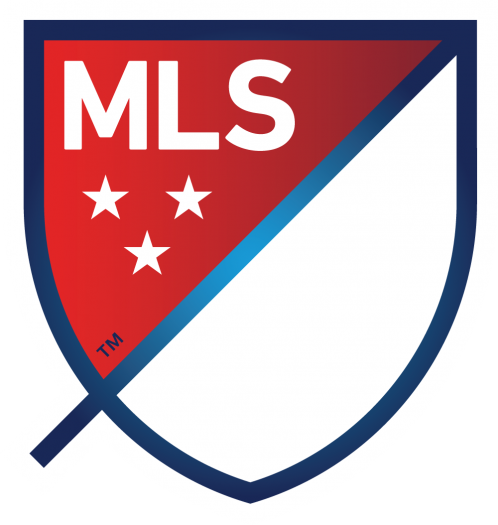 NEW YORK, NY (Via MLS) – The MLS Cup Playoffs Eastern and Western Conference Semifinals are set following the conclusion of the four Knockout Round matches.
Knockout Round Recaps
+Montreal Impact defeats Toronto FC 3-0 in MLS Cup Playoffs
+Seattle Sounders down LA Galaxy 3-2 in MLS Cup Playoffs Knockout Round
+D.C. United defeats New England 2-1 in MLS Cup Playoff opener
+Portland Timbers outlast Sporting KC, advance in MLS Cup Playoffs
First Leg: Sunday, November 1: (Home team listed first)
Eastern Conference: #4 D.C. United vs. #1 New York Red Bulls – 3 p.m. ET (ESPN/ESPN Deportes)
Western Conference: #3 Portland Timbers vs. #2 Vancouver Whitecaps FC – 5 p.m. ET (ESPN/ESPN Deportes; TSN)
Eastern Conference: #3 Montreal Impact vs. #2 Columbus Crew SC– 7 p.m. ET (FS1, FOX Deportes; TSN)
Western Conference: #4 Seattle Sounders FC vs. #1 FC Dallas – 9:30 p.m. ET (FS1, FOX Deportes; TSN)
The national broadcast schedule for the second-leg of the Conference Semifinals, set for November 8 at the home of the higher seed, will be determined on Sunday evening.
At the end of the 2015 MLS Regular Season, the New York Red Bulls and Columbus Crew SC finished in first and second place in the Eastern Conference, respectively, and FC Dallas and Vancouver Whitecaps FC claimed the top two positions, respectively, in the Western Conference. All four teams earned first-round byes and direct entry into the Conference Semifinals where they will meet the winners of the midweek Knockout Round matches.
In the Eastern Conference Knockout Round, D.C. United defeated the New England Revolution, 2-1, on Wednesday night and the Montreal Impact defeated Toronto FC 3-0 Thursday evening.
Out West, Seattle Sounders FC eliminated the defending MLS Cup champions LA Galaxy on Wednesday night with a 3-2 win, and the Portland Timbers defeated Sporting Kansas City 7-6 on penalty kicks after drawing 2-2 after 120 minutes.
The Conference Semifinals and Conference Championships are two-leg, aggregate goal series. If the score of the first leg is tied at the end of regulation, the match will end in a draw. If the series is tied after two legs, the team with the most away goals will advance. If the total goals and away goals are equal, then an additional 30 minutes (two 15 minute periods) of added extra time will be played in its entirety. Away goals do not count in extra time. If the score is still tied after extra time, the match will be decided by kicks from the penalty spot in accordance to FIFA's Laws of the Game.
Audi 2015 MLS Cup Playoffs Schedule:
Knockout Round
(Home team listed first)
Wed., Oct. 28
D.C. United 2-1 New England Revolution
Seattle Sounders FC 3-2 LA Galaxy
Thurs., Oct. 29
Montreal Impact 3-0 Toronto FC.
Portland Timbers 2-2 (7-6) Sporting Kansas City
Eastern and Western Conference Semifinals
(Home team listed first; Two-game series, aggregate-goal format)
First Leg – Sunday, Nov. 1
3 p.m. ET

– D.C. United vs. New York Red Bulls (ESPN, ESPN Deportes)

5:00 p.m. ET

– Portland Timbers vs. Vancouver Whitecaps FC (ESPN, ESPN Deportes; TSN)

7 p.m. ET

– Montreal Impact vs. Columbus Crew SC (FS1, FOX Deportes; TSN)

9:30 p.m. ET

– Seattle Sounders FC vs. FC Dallas (FS1, FOX Deportes; TSN)
Second Leg – Sunday, Nov. 8
3 p.m. ET

(ESPN, ESPN Deportes)

5 p.m. ET

(ESPN, ESPN Deportes)

7:30 p.m. ET

(FS1, FOX Deportes)

10:00 p.m. ET

(FS1, FOX Deportes)
Conference Championships
(Two-game series, aggregate-goal format)
First Leg – Sunday, Nov. 22
5 p.m. ET

(ESPN, ESPN Deportes)

7:30 p.m. ET

(FS1, FOX Deportes)
Second Leg – Sunday, Nov. 29
5 p.m. ET

(ESPN, ESPN Deportes)

7:30 p.m. ET

(FS1, FOX Deportes)
MLS Cup 2015
Sunday, December 6 (hosted by finalist with best regular season record)
4 p.m. ET (ESPN, UniMás, TSN, and RDS networks)