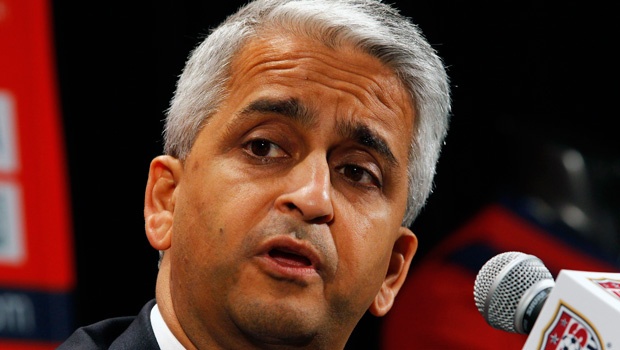 In a long-awaited decision finally released late Friday night, U.S. Soccer's Board of Directors voted to grant provisional "Division II" status to two professional leagues: both the North American Soccer League (NASL) and United Soccer League (USL) for the 2017 season.
A mostly unprecedented decision, the move does little to fully resolve the prolonged period of uncertainty that has dogged the nation's lower-division professional system. But it provides a de facto stay of execution for the NASL while recognizing the steady progress made by the USL, which has up to this point carried D3 status but has grown explosively compared to NASL's struggle for survival.
+READ: NASL owners cautiously optimistic of survival with `new vision´
This Solomonic solution has probably also been calculated as the route least likely to trigger litigation from one or more of the involved parties.
"After an exhaustive process working with both leagues, in the best interest of the sport the U.S. Soccer Board of Directors has decided to grant provisional Division II status to the NASL and USL," said USSF president Sunil Gulati in a press release sent at 9:01 pm ET on Friday night.
"U.S. Soccer will create an internal working group that will work with each league to set a pathway to meet the full requirements for Division II and allow for the larger goal of creating a sustainable future. We look forward to another productive year for professional soccer in this country."
NASL's bold ambitions of challenging Major League Soccer for top-flight supremacy have crashed onto the rocks of instability and financial shortfalls over the past year, leaving the seven-year-old league in real danger of closure this winter as three of its most successful teams leave for other competitions.
Meanwhile USL has prospered since crafting a development partnership with MLS in 2013 that has seen many of the latter's clubs field their reserve teams in the lower league. USL has grown from 11 member teams in 2012 to 30 at present, setting its sights on displacing the NASL as North America's second-tier competition under MLS.
Still, both the USL and NASL have shortcomings that have left the federation wanting more.
"The board carefully considered the applications of each league. While neither league meets all the standards set forth by U.S. Soccer, the board granted provisional Division II status and will work with the leagues on a pathway to full compliance," stated the USSF release. "The board also determined that the leagues will be required to meet additional criteria.
"U.S. Soccer will determine the additional requirements and a timeline for completion in the coming weeks."
The release also included the following statements from representatives of each league:
USL CEO Alec Papadakis: "We would like to thank U.S. Soccer for taking the time to work through this process and provide us with provisional sanctioning for Division II in 2017. We welcome the opportunity to work closely with U.S. Soccer to meet all the Division II standards in the near future and continue to be part of the impressive growth of the sport in the United States."
North Carolina FC (NASL) owner Steve Malik: "The NASL Board of Governors and I support U.S. Soccer's decision to grant the league provisional Division II status. We're excited about beginning play in April, and we look forward to the continued growth of our league and soccer in the U.S."