By Joanna Lohman
Following up from my last article, which got an overwhelming amount of response both positive and negative, I want to continue this solution-based conversation.
The clock is ticking and we are only months away from the third go-round of a new women's professional soccer league in the United States (which U.S. Soccer on Saturday revealed will be called the National Women's Soccer League). The timing isn't ideal, but I need to throw this out there.
Our league has an identity crisis, and it needs to be addressed.
Can any player or group of players really define who we are? I put the onus and focus on "the players" because through our collective efforts, we ARE the product. If we cannot properly define ourselves, we cannot expect others to do so, and do so accurately.
Considering the urgency of the matter, let's address our identity via a question I often passionately debate: "Is the new league a charity? Or is it a business?"
I want to first dismiss the idea of the new league being a charity. This idea is demoralizing. I also find it insulting to legitimate charities that we even think about classifying ourselves as such.
It should come as no shock to anyone when I state that becoming a professional female soccer player in the United States, more often than not, requires a significant amount of resource dedication from the time you first step on the field. You see very few low-income families able to invest the money required to play for the top youth clubs. It is expensive to be the best in soccer, or at least, it is in America. "Outliers," another great book by Malcolm Gladwell, drives home the importance of not just practice but deliberate practice.  Deliberate practice comes from training with the best teams with the best coaches, which = $$$$$. (Also refer to my article in the August 2011 issue of Our Game Magazine, "The Business Behind Youth Soccer").
The best clubs in America come from high-income areas – Orange County, Calif., Bethesda, Md., McLean, Va., Long Island, N.Y., and so on.
If a donor were really interested in affecting women's soccer at the low-income level, she would gift her money to groups like the inner-city Anderson Monarchs and not, say, the professional Philadelphia Independence. This past summer, this exact concept and the Anderson Monarchs team and head coach were heavily featured at an Aspen Institute symposium entitled "Title IX & Beyond: How to Get the Rest of Our Girls Into the Game?"
Additional evidence against the charity label: among the plethora of female sports, there is only one other women's professional team sport league in the United States, and that is the Women's National Basketball Association. Our leagues are the exception, NOT the rule. To quote one of my favorite NCAA commercials, "There are over 360,000 NCAA student athletes, and just about all of us will be going pro in something other than sports."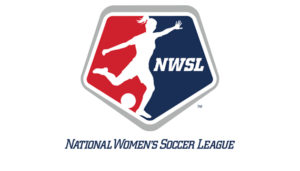 No, we are not a charity. So, let's stop preaching to Ellen and Oprah that they need to throw their money into our new league.
If we are not a charity, then we must be a business, correct? Wrong. We are not a business. Not yet, at least. Numbers do not lie. We've been unable to find a sustainable business plan that gives our owners any type of profit.
Time to go back to the drawing board. Considering I have pointed out all we are not, a good start would be pointing out all that we are:
1.     Attractive Athletes – "Attractive" is a broad term. Unlike many other countries I have been to, being a female athlete in America is sexy. It is highly respected (thank you, Title IX). As a society we are obsessed with health, fitness and sport. There is nothing wrong with leveraging this to our advantage, and, if I may say so myself, the ladies of the WPS were not a bad-looking bunch. Alex Morgan, Heather Mitts and Hope Solo are not the only players who have the sex appeal to grace magazine covers. We have enough collective marketability to cover the heterosexual world AND the gay and lesbian community, which is also a big fan base of ours.
We are "attractive" beyond the basic superficial level. We have all amassed essential characteristics through sport that make us appealing to corporate America. I won't go into detail but you can again refer one of my articles in Our Game Magazine, specifically "The Power of the Corporate Athlete" in the April 2011 issue.
Before the "collective freak-out" that I am devaluing our on-the-field product, let me make something clear; I am not suggesting we become a version of "lingerie futbol." I am suggesting we use our PRODUCT (the players) to its full effect. We are skilled athletes, role models and ATTRACTIVE individuals. It is extremely important that we maximize our human capital. Each player has something to offer. We need a platform to offer it and an audience who knows what's available.
I am in no way jumping on the Sepp Blatter bandwagon but I think there are respectful and effective ways we can sell "The Beautiful Game, Played by Beautiful People."
2.     Accessible Athletes – A women's soccer game is an intimate experience, another aspect we need to leverage. The spectator can get up close and personal with the player. For this new league to survive, we need each player to understand and strengthen her relationship with the respective fan. We need to be on twitter, facebook, and all things social media. If we let the fan into our world, he or she will be much more likely to come watch with the hope of being a small part of that world.
With the shoestring budgets 2013 will bring, we cannot expect or ask others to market our league for us. Again, HUMAN CAPITAL. We are our greatest spokespeople. So we must promote and represent our league constantly.
3.     Educated Athletes – Most of us have been to college. We are armed with both athletic talent and brainpower. We did not go pro as a senior in high school or skip several years of college to sign that massive contract. We hold degrees in a variety of subjects. Our league needs to engage the players both on the field and off. If this is done effectively, it will reap benefits for both the players and the league as a whole.
4.      Honest Athletes – The players are not in this game for the global fame or piles of money.  Sure, I would be very happy to get paid more for playing the sport I love, but the current state of the market does not allow for this. This is another aspect we can leverage; the money does not taint our sport. We play purely for the love of the game, to grow the sport for younger generations and provide entertainment for those who choose to be entertained.
As much as we would like to complain about all the work that goes into what we do and how little the financial reward, let's use it to emphasize our honest intentions. The social benefit of sport cannot be denied. We are living and breathing models of those benefits.
Now, I have highlighted what sets our product apart, but I still don't think it's clear who we are from a league standpoint. We find ourselves at a crossroads – there are social benefits to this new league, though it does not yet reach the charitable level. Lucky for us, modern-day business tells us we are no longer confined by the classic labels, "altruistic non-profit" vs. "money-grubbing corporation."
We can have an organization or league with the eventual intent of making a profit, yet be based around a social cause. This is where we must steer. Our league will not make money in the foreseeable future, but if we build it slowly and properly, we have the potential to one day realize a profit. And in the time it does take to realize a profit, we provide a tax shelter and a feel-good story for the owners.
In order for this to happen, we must put the proper foundation in place from year one. This means asking the hard questions and working to find solutions to past problems so they do not become current ones. We must know our audience and believe strongly in our league's identity. Be aware of our weaknesses but focus, with pinpoint vision, on our strengths and what sets us apart.
World dominance is ephemeral and the gap between countries is getting smaller by the day. We have the gold medal around our necks today, but will we tomorrow?
With unparalleled human capital, playing the most popular sport in the world with the backing of U.S. Soccer, we have the elements in place to continue this legacy. Our next step is to continue to build the structure that holds up that stage: youth academies, youth team development, collaboration with MLS and the realization that we can only continue to be No. 1 in the world if we invest in the American player through a strong domestic league.