The Richmond Strikers have announced the first wave of accepted teams for the 2013 Jefferson Cup.
The top flights in the boys divisions were announced throughout the day via the Jefferson Cup Twitter account and at the NSCAA Convention in Indianapolis. The full balance of this year's participating teams will be posted both on the Jefferson Cup website and Soccerwire.com on Monday.
The host Richmond Strikers will continue to use the @JeffersonCup Twitter account as a primary means of sharing game action, results, teasers for upcoming full-length stories and even critical tournament communications should they become necessary.
The girls acceptances went live over the @JeffersonCup Twitter handle and at the NSCAA Convention beginning at 2 p.m., starting with the Under-10s and following the same process as the boys.
Tweets are going out every five minutes and contain three or four teams per tweet. The tweets continue until all top flights have been announced around 6:30 p.m., at which time Soccerwire.com will post a full list of the top flights in the girls division.
The boys weekend of the Jefferson Cup's 33rd edition takes place March 8-10 in age groups ranging from Under-10 all the way up to U-18, with the girls weekend on March 15-17.
2013 Boys Acceptances
U10 7v7 (Top 12 teams)
Bethesda SC Blue
Canton United Blue
Charlotte United FC Gold
Future Monarchs Red
Premier AC Elite Navy
Premier AC Elite White
PWSI Courage Red
Richmond Kickers Elite Chelsea
Richmond Kickers Manchester United
Richmond Strikers Arteta
Richmond Strikers (Van Persie)
Triangle FC Fast Classic Chivas
U10 8v8 (Top 8 teams)
Ashburn SC Legends 02 Academy Gold
Brentwood AC Milan
Cedar Stars Academy
FCCA Huntersville Wee Highlanders
JIGS/Manchester United
SAC United White Celtic
Triangle FC Blast Classics Ajax
YMS Academy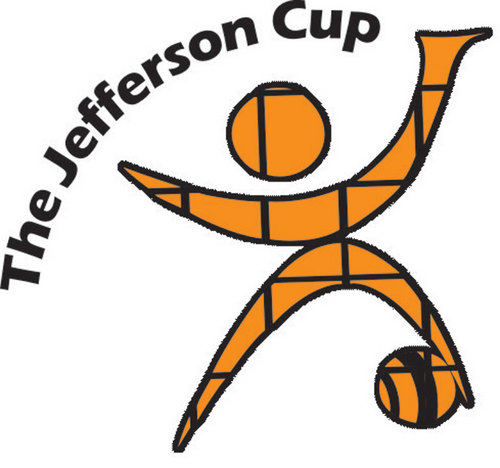 U11 11v11  (Top 6 teams)
Cedar Stars Academy
JIGS/Elmont Roma
Philadelphia SC Roughnecks
Pipeline Black
SAC Premier Blue
TSF Academy
U11 8v8  (Top 16 teams)
AFC Lightning 02 Gold
Ashburn Legends Gold
Bethesda SC Blue
Bethesda SC Yellow
FCCA Cabarrus Elite
Morris United Real Red
Richmond Strikers Elite
Shoreline FC Academy
SMYS SMU Wolf Pack
SPD 11
SYA Cardinals Red 01
Triangle FC Cosmos
Triangle FC Juventus
VA Legacy East End Wizards
West Chester United SC Predators 01
YMS United Jrs 01
U12 11v11 (Top 14 teams)
AFC Lightning 01 Gold
Bethesda SC Blue
Cedar Stars Academy
FCCA Wee Highlanders
FSA FC Navy
Jacksonville FC 00/01 elite
JIGS/Elmont Generals
Met Oval Blue
Morris United Cosmos
SAC United Premier Blue
Triangle FC Cosmos
Triangle United Juniors
TSF Academy
Westminster Wolves Red Wolves
U12 8v8 (Top 14 teams)
Beach FC 00 Red
Beadling White
Bethesda SC Green
Empire United Syracuse
FPYC FCV Fury
Greater Chester Valley FC Rangers
Richmond Strikers Elite
Soccer Plus Academy Roughnecks NPL 00
Super9
Triangle FC Barcelona
VA Rush Academy Black
VSA Heat 00 Blue
West Chester United SC Predators 00
YMS Wolves
U13 (Top 16 teams)
Bethesda SC Blue
CSA 99 Predator
CSA Cabarrus Elite
FCCA Huntersville Highlanders
FC Jersey Galacticos
FSA FC Navy
Hockessin/DW Rush Nike 99 Blizzard
JIGS/Elmont Milan
Match Fit Chelsea 2000
Morris United Celtic
Penn Fusion 99 Black
Penn Fusion 99 Red
Revolution Empire Rochester Blue
SC United Mount Pleasant 99 Elite
TSF Academy
United Futbol Academy Elite 00
U14 (Top 16 teams)
Bethesda SC Blue
CESA Premier 98
Century United north Predators
CUFC 98 Gold
CUP Crew Jrs 98/99 Gold
Empire Revolution Rochester Blue
FC America 98/99 Premier
FC Florida 98
NVSC Jr Royals 98 Blue
PA Classics Elite 98
Penn Fusion 98
Stronghold SC Falcons
Thunder SC United
Virginia Rush Nike
Warrington SC United 98/99
West Chester United Predators 98 White
U15 (Top 16 teams)
Bethesda SC Lions
Black Watch Premier Academicals
Brandon FC 97 Elite
CASL 97 Elite
Chantilly SC Strikers
Chicago Blast FC
CSA 98 NPL
CUFC 97 Gold
FC Revolution Vipers
FC Richmond Magic 97
FSA FC Navy
Kirkwood Roma
Lehigh Valley United 97
Penn Fusion 97
TSF Academy X
YMS Premier Intensity
U16 (Top 16 teams)
ASA Milan Black Hawks
Bethesda SC Blue
Black Watch Premier Rangers
CASL Elite 96
Century United 96/97
CESA 96 Premier
Classics Eagles Red
CUP Crew Jrs Gold
East Meadow Arsenal
Excalibur SC
Lower Merion SC Lightning
NC Fusion 96 Elite
Oklahoma FC 97
Penn Fusion 96
TSF Academy Blue
Upper Freehold/Allentown Strikers
U17 (Top 16 teams)
A1SAA Of The Americas Real Madrid
Ambassadors FC
Bethesda SC Revolution
CASL 95 Elite
CESA 95 Premier
Classics Eagles Red
CUP Crew Jrs Black
CUP Crew Jrs Gold
FC Florida of Parkland
FSA FC Navy
Lehigh Valley United 95
North Meck 95 Red
OBGC Soccer Rangers
Penn Fusion SA 95
Princeton SA Premier 95/96 Orange
TSF Academy Ginga
U18 (Top 16 teams)
Auburndale Scream
Bethesda SC
Blackwatch Premier Cabers
Charlotte United FC Gold
FC Florida
FC Frederick
FSA FC Navy
Hockessin SC Delaware Rush
Jersey United Spartans ASL
Lake Grove SC United
Lower Merion SC Panthers

Montgomery United Black (Premier)

South Jersey Elite Barons

TSF Academy Diablos

United FC Adidas

Valparaiso United Futbol