It isn't a new trend for young Americans to seek professional playing opportunities outside of Major League Soccer. This past summer several young players decided to take their chances in Mexico's Liga MX.
For U.S. Under-20 national team head coach Tab Ramos, it isn't where the players go, but whether they've found the right situation.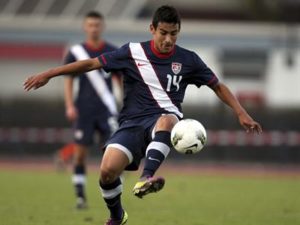 Earlier this winter Gabriel Farfan of Chivas USA and highly touted LA Galaxy prospect Jose Villarreal were loaned to Mexican clubs Chiapas and Cruz Azul, respectively. Most recent was Amando Moreno's permanent transfer from the New York Red Bulls to Club Tijuana, where several other young Americans are plying their trade.
[ +Breaking down Red Bulls academy starlet Amando Moreno's Mexico move ]
"When our players go overseas, it's usually a good move for them. It doesn't work out great for everybody," Ramos told SoccerWire.com over the phone this week. One player he did cite whose situation didn't quite work out was Benji Joya of Mexicos Santos Laguna, who has gone out on a year-long loan with the Chicago Fire.
Although there are advantages to heading to more competitive, and lucrative, environments, staying within an MLS academy can be equally beneficial. It all depends on the situation and club for each particular player.
"Like I always say, it always depends on which MLS academy and always depends on which overseas team. It's very difficult to give just one flat-out answer, to say that going overseas is better than staying in an MLS academy," said Ramos.
"Number one, some MLS academies are excellent and some clubs overseas are not good to go to. You kind of have to pick a good scenario overseas and kind of have to pick a good scenario over here."
One major advantage to heading to a foreign league is the overall amount of time playing soccer. Unlike in the United States and Canada, players abroad are playing almost all year round, aside from a brief winter break and a pause at the end of a given season. From a national team perspective, that's one of the most important facets Ramos sees in joining a club outside of the U.S.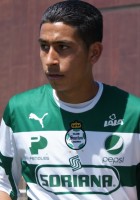 For Ramos, it doesn't matter if the players he coaches at the U-20 level are playing stateside, in Mexico or in Europe. The main thing he wants to see: players getting ample time on the field.
"The only thing I do care about as a national team coach is that wherever the player goes is that he gets a game every week and he's training four to five times a week," he said.
With MLS clubs, Ramos believes that youth has been getting more of a chance. He mentioned the Galaxy, FC Dallas and believes the Fire under Frank Yallop will give younger players a chance like the aforementioned Joya.
Although more MLS clubs are looking to give more opportunities to younger players, there are some situations where strong first teams make it hard to break in. Ramos mentioned the New York Red Bulls by name: Although they have a productive academy, the first team is one of the strongest in the league, winning the 2013 Supporters Shield and making it difficult for players like Moreno to find playing time.
These young players may decide to leave for another country in order to play more regularly. However, as the developmental partnership between USL Pro and MLS grows, more loan opportunities may help keep players in the US.
[ +LA Galaxy II: A revolutionary step in American youth player development? ]
The Galaxy could start a trend with their LA Galaxy II side, which is designed to allow younger players to get regular minutes under the tutelage of Galaxy coaches. This would enable players to be raised in a certain system, making the jump to their MLS first teams much easier.
"I think it will help tremendously. Sometimes people look for quick results – these are not quick results," said Ramos. "I think definitely MLS is moving in a right direction to get younger players more competition. I think it's good we're getting to a much better place."