In Major League Soccer, players as young as 18 years old routinely compete against seasoned veterans in an professional environment faster-paced than anything they've ever experienced before.
The demands of the pro game are often more than an inexperienced young player can handle.
Seeing this chasm between its development academy and its first team, the LA Galaxy decided to take a step unprecedented in the history of MLS. The four-time league champions started their very own development club, LA Galaxy II, in USL PRO, the third tier of American pro soccer.
[ +READ: LA Galaxy II: A revolutionary step in North American youth development? ]
"We've known for a long time that's the missing element," Galaxy II head coach Curt Onalfo told SoccerWire.com."You have these really talented academy players and now they need to make the jump to go to the Galaxy. So there's a huge difference – it's a big gap. The league has progressed so much that it makes it virtually impossible for most people to do that."
LA Galaxy II, Onalfo explained, helps ease the Galaxy's homegrown players into the rigors of the professional game.
"There are occasions when the kids are so talented that it's better to get them into a professional environment so they can accelerate their development to get to the first team," he said.
In only its sixth month of existence, the Galaxy II project has already started to bear fruit. Young players like Raul Mendiola, Jack McBean and Bradford Jamieson IV have all thrived under Onalfo's tutelage.
Mendiola even made his first-team debut against the Houston Dynamo in May, after tallying a goal and three assists with Galaxy II.
"His development's been huge; it's been quick," Onalfo said of the 20-year-old Mexican.
With this bridge in place between the academy and the first team, the Galaxy hope to supplement their first team roster almost entirely through its development program.
"We look at this four, five years down the line, it's going to be all of our Homegrown Players making up [the Galaxy II roster]," Onalfo said. "The depth of the [first] team will be all guys who have come through our system."
[ +READ: SoccerWire Q&A: NYCFC's Claudio Reyna on youth national teams, technical development, Tab Ramos ]
Galaxy development academy director Pete Vagenas concurs with Onalfo about the need for a bridge between the Academy and the first team.
"Now the goal is a bit more tangible and that's to get players into LA Galaxy II," Vagenas told SoccerWire. "We've noticed over the years that, as good as our kids were, that making that jump from 17 or 18 years old into our first team, there was a need to help bridge the gap."
While getting the best talents into the academy is its own unique challenge, Vagenas is relentlessly optimistic.
"We're fortunate to be in arguably the most talent-laden region in the United States," he replied when asked about the size of the Southern California player pool. "The other advantage that we have is that our ownership group, our owners, our club president, our head coach fully believe in putting resources into the youth development sector.
Perhaps anticipating criticisms that the Galaxy academy is merely a recruitment program – several of its most prominent prospects arrived relatively late in the developmental process – Vagenas laid out his vision for the academy's future.
"Hopefully, as we get better and better identifying players at a younger age, scouting at an older age will become irrelevant," he said.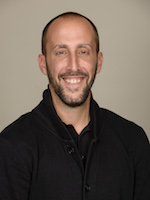 "When you combine those two characteristics, the biggest challenges other clubs face are sort of eliminated for us."
Realistically, kids will slip through the cracks in the Galaxy's scouting network. But Vagenas remains positive that the system will still produce talents capable of one day playing for the first team.
"There's always exceptions. Kids develop at a different rate," he said. "Obviously we're going to miss kids here and there, but hopefully by the U-18 team we're not recruiting or having a need to scout players. They're just growing through our system."
[ +READ: Backing Youth: Young defenders prove key for NY Red Bulls ]
The Galaxy plan on developing players at a younger age through close cooperation with their partner clubs. Currently, the Galaxy has coaches for its U-12 through U-18 clubs. Beneath the U-12 level, though, are alliance clubs such as LA Galaxy South Bay. Through such partners, the Galaxy hope to train players at younger ages, identify the most talented and graduate them on to the full academy team when they're ready.
An even bigger part of the puzzle is educating young players and their parents about the options available to them through the Galaxy's developmental system.
"It's important that they realize and understand that there are different paths to achieve your ultimate goal," Vagenas explained. "Not every single kid is going to be offered a contract on his 18th birthday."
"A few of those [academy] kids have made the jump to Galaxy II," he continued. "The other route for some of them…is [college]. So the majority of our U-18 kids, based on not only their achievements on the field but the fact that they get good grades, are offered scholarships to major universities. And that's a fantastic option as well for most of the kids who graduate our program."
However, even the young players who choose to take the college route will remain on the Galaxy's radar.
"The idea is that in their offseason they come back and continue to train with us," said Vagenas. "Because ultimately, whether they spend one year in college or two years in college, we would love to see our academy kids return in some form back to the Galaxy."
While most MLS academies remain in their infancy, the Galaxy, through the creation of LA Galaxy II and its relationship to the club's Development Academy program, have carved out a viable path for its young homegrown players. Vagenas envisions a future in which the Galaxy's senior roster is comprised of Homegrown players who have advanced through the system, from U-8s all the way to the first team.
This may sound like a distant dream, but Vagenas insists that the change is happening faster than anyone realizes.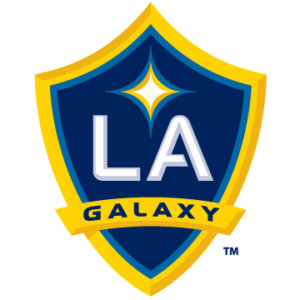 "We're coming up now on a cycle of kids that we've had in our academy since day one of their soccer education," he said. "It would be a fantastic testament, not only to what we've done, but to the academy since its conception here at the Galaxy, that these kids can fully realize their dream and start with us at 10, 11 years old, and actually graduate through to our first team.
"That's the ideal picture."