The scramble for positioning in U.S. youth soccer's rapidly-evolving landscape took another turn on Friday morning, as a pack of highly-regarded travel clubs from coast to coast announced their plans to compete in a national league for elite boys teams called the Boys Club Championship.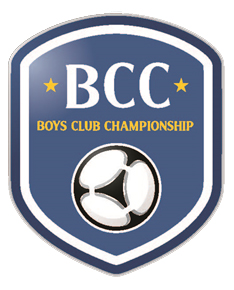 The participating clubs, which purport to be 24 in number thus far and include nationally-recognized outfits like Fullerton Rangers, Slammers FC (both Southern California), Gwinnett Soccer Association of the Atlanta area, Michigan's Waza FC, Cincinnati-based club Ohio Elite and FC Virginia, whose president and technical director, Terry Foley, is named as the president of the new organization.
"Outside of the U.S. Soccer Development Academy, there was not a platform for strong boys clubs to compete at a high level nationally," said Foley in a press release. "We feel the BCC will give these clubs the competition they desire on a regular basis. The success of the BCC will be the quality of competition across all age groups."
Though Foley's release refers only generically to an "inaugural national equipment sponsor," sources with knowledge of the situation tell SoccerWire.com that the sponsor in question is Puma, the German-based apparel giant which is apparently mulling a bigger push in a U.S. youth market dominated by Nike and Adidas.
 + READ: Arsenal, Richmond Strikers end technical skills partnership due to Puma-Nike split
Other corporate sponsors are likely to be announced in the weeks ahead, and will be needed if the BCC's members are to sustain a national footprint and its attending travel costs. Though clubs will be sectioned into four regional divisions – and SoccerWire.com has learned that a 16-game regular season is planned, with 10 games played regionally, plus 3-game stretches at two major national college showcase events, including the Las Vegas Players Showcase, and another yet to be named.
The first year of competition will consist of the under-15 through under-18 age groups, with it being left to the member clubs how rigorous a schedule the under-18 groups would play, and also if they wished to organize "pre-BCC" competition for their younger ages.
Foley, an Englishman has also managed women's professional and pro-am clubs in WPS and W-League, is being assisted in this venture by Tim Lesiak, the executive director of Ohio Elite and the vice president of the BCC.
"Our philosophy has always been to test our players against the other top clubs and players across the country," said Lesiak, calling the new league "a forward-thinking group" in a statement.
"Our boys teams are highly competitive and the BCC gives us a consistent, competitive platform against similar clubs from different parts of the country."
 + READ: Terry Foley reveals big plans, calls out naysayers at FC Virginia Open House
The release also names LA Premier, Albion SC (both California), Birmingham United Soccer Association (Ala.), Tennessee SC, Maryland United and FC Bucks (Pa.) among the clubs committed for year one of the BCC, which will begin play this fall – though Foley says there are still places available for interested clubs.
Intriguingly, the BCC will be sanctioned not by the traditional such bodies, US Youth Soccer or U.S. Club Soccer, but by the USSSA, a multi-sport sanctioning body which has worked with U.S. Soccer since 2001 but was originally founded as a softball organization.
Taking this route would appear to offer BCC members maximum flexibility when it comes to roster construction, as teams and players already registered in US Youth and/or U.S. Club competitions would thus not see their participation options limited as a result. Due to USSSA's involvement, the new organization also will not be permitted to use the term "league" in referring to itself,  presumably due to USSSA's contractual terms with other soccer entities.
The BCC expects to formally name their national sponsor in the coming days or weeks, as well as release the names of additional member clubs.