VIP Sports and Entertainment, the owners of NASL expansion club Virginia Cavalry FC have changed their management again this week, as former CEO Bob Farren has resumed the job after resigning in late November.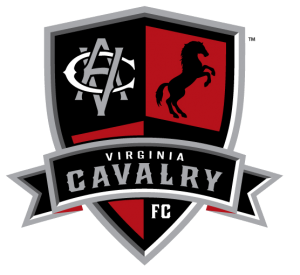 VIP own Cavalry as well as the Loudoun Hounds, a minor-league baseball club which has yet to join the Atlantic League after several years of delays as a new stadium for both teams is built near Dulles International Airport in Washington, D.C.'s Northern Virginia suburbs.
Cavalry, whose general manager is former D.C. United goalkeeper Mark Simpson, were originally slated to begin play in NASL this spring. But their entry into the the second-division pro league was recently pushed back to 2015 as the construction process at Edelman Financial Field drags on with little visible progress in recent months. At one point George Mason University was considered as a temporary home field.
The stadium, part of a larger commercial real estate project in Ashburn, Va. called One Loudoun, is billed as a compact, 10,000-capacity venue with a synthetic surface and modular design to allow for quick transition between baseball, soccer and special events use.
Ground was broken last summer but little in the way of a superstructure has been built yet.
"With a number of variables regarding our stadium and having exhausted numerous alternative Northern Virginia venues, it is best for the team and the League to wait one more year to begin play," said Cavalry FC principal owner Joe Travez in a statement when the 2015 delay was announced in December. "This was a difficult decision, but we owe it to our fans and our club's future to start in as strong a position possible. You only have one time to make a first impression."
Farren, described by the Washington Post as "the driving force" behind VIP's (the parent company is dubbed Virginia Investment Partnership) ambitious plans, stepped down on Nov. 27 "amid frustration with delays with the ballpark and the franchise," reported the Loudoun Times.
At the time he was replaced by VIP board member Mark Stavish, a former AOL executive and founder of Evergreen Partners, a local business consulting firm.
"Some investors were wondering why it was taking so long," Farren told the Loudoun Times this week in regards to the construction delays. "People are recognizing that they need to move forward to make 2015 happen."
Farren says Edelman will be completed in February or March 2015, shortly before the Hounds' season would begin. The NASL season typically starts in April.