The first player to be selected in the MLS SuperDraft from NCAA Division II program Coker College, forward Daniel Jackson has perhaps not had the easiest journey to the professional game.
A transfer from Cumberland University in Lebanon, Tenn. after two years, Jackson had struggled with an injury and took another year off of school before restarting his college career at Coker under head coach Paul Leese.
Now, after being drafted in the fourth round by Real Salt Lake with the 70th overall pick, he needs to work even harder to secure a professional contract at the club's spring training camp, which began on Saturday.
However, based on what Jackson has done in his two years with the Cobras, Leese thinks that the belief in hard work that made him a standout at Coker should stand him in good stead in MLS.
"He's truly a very humble, very honest, respectful and incredibly hard-working young man," Leese told SoccerWire.com. "I'm fortunate in a sense, as he's been a pleasure to coach and work with, and to be honest with the work ethic he possesses, which is something most pros will say, it is work ethic that I think has got him primarily into this position.
"He's not afraid to graft, he's not afraid to work hard in practice, and I think every single day he's given 100 percent effort. His work ethic is tremendous, and having that in the collegiate environment, it rubs off on the younger players so he's done a good job being a model for a lot of our younger guys here at Coker."
A product of Silver Spring, Md., Jackson enjoyed a breakout season in 2013, scoring 14 goals in 17 appearances for the Cobras, and helping them to a 9-5-3 overall record and a berth in the South Atlantic Conference championship quarterfinals. Those 14 goals were a record in a single season for Coker, and led to him being named to the NSCAA 2013 NCAA Division II Men's Soccer All-Southeast Region third team.
Leese believes that his pace is something that sets him apart, however, and that when he is on form, Jackson is virtually unstoppable.
"I think like most forwards, he absolutely thrives off confidence," said Leese. "When he feels good, no one can stop him. He is absolutely deadly, he's one of the fastest players I've ever worked with, and I've worked with a number of players who have gone on to play in MLS.
"I've never worked with anyone else with his level of speed. He's also clean in other areas. If you catch him on his day when he's playing with confidence, as most strikers will tell you, he can beat anybody and obviously I'm hoping to see him do that against MLS defenders as well."
"He [Jackson] and I spoke quite a bit about this over the last few weeks," Leese added. "In my opinion I think that the college game just by its nature ends up hurting some players in the sense that we don't fire players, we don't go and sign someone else if we have a need.The step up in class from NCAA Division II to MLS will be a large one for Jackson to make, especially as he is not guaranteed a contract with Real Salt Lake, and Leese knows he will have to adapt quickly.
"We focus on development. If a player's not playing well, they're nurtured, they're always secure in the knowledge that they can play next week, next month and so on.
"I think what he hasn't had a taste of, and this is going to be the biggest adjustment, is living in an environment where you've got fellow professionals that are not only fighting for your spot, fighting for a paycheck and also it's an environment where you almost have to prove yourself on a daily basis.
"I think that mentality is certainly something that will be new, and certainly will be an adjustment and the quicker he can figure out that he can't take a day off and that he's got to come out every day wanting to be better, he'll continue to succeed."
However, having seen his forward develop at an incredible rate in just two years, the Cobras head coach believes that one of Real Salt Lake's newest draftees has the ability to flourish at MLS level if he is given the time to prove himself and adapt to the challenges of the professional game.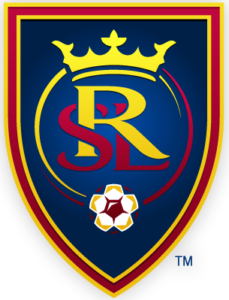 "I think he'll still need time to develop, but I think what is his greatest asset is that no one has speed like he has, even at the MLS level," Leese said. "I really think defenders will struggle to keep up with him, I think defenders will be scared of his speed.
"If I was a coach right now in MLS, even if I felt he was still growing as a player, I would still want him on the bench to throw in for the last 10 minutes because he could score a goal out of nothing. Hopefully that will also be in the back of the mind of the coaches at Real Salt Lake.
"He's still a young player, he still has to grow and get used to the professional environment, but I think he will. He's got a very good head on his shoulders, testament to his mom [Toni Moore]. She's done a great job.
"She was very instrumental during the recruiting process as well between Daniel and I, and she's raised a fine young man. I think his levelheadedness will help him when it comes to training camp next week."