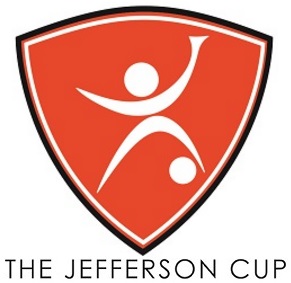 The SoccerWire.com NCAA Soccer Commitment Tracker is presented by the Jefferson Cup, one of the nation's top college showcase tournaments.
Class of 2016 Commitments | Class of 2017 Commitments
See below for SoccerWire.com's NCAA Men's Soccer Commitment Tracker for the high school graduating class of 2018.
+Submit your college commitments
Use the Search option or click on the column headers to instantly sort by name, state, club, or college.
| First | Last | Pos. | ST | Club | College |
| --- | --- | --- | --- | --- | --- |
| Milton | Alvarez | GK | FL | Port St. Lucie | Shaw |
| Grayson | Barber | F | MO | Sporting Kansas City | Clemson |
| Benjamin | Bowers | GK | NY | Empire United | New Hampshire |
| Jacob | Burgess | F | NJ | TSF Academy | Army |
| Gianluca | Catalano | GK | CND | Toronto FC | Connecticut |
| Carter | Clemmensen | F | AZ | SC Del Sol | UC Santa Barbara |
| Michael | Clow | D | PA | PA Classics | New Hampshire |
| Patrick | Coleman | D | IL | FC United | Notre Dame |
| Jan Carlos | De Jesus | F | NJ | N/A | Rutgers |
| Thomas | DeVizio | D | NJ | PDA | Rutgers |
| Cameron | Douglas | GK | CA | Sacramento Republic FC | UCLA |
| Liam | Johnson | M | CO | Real Colorado | Denver |
| Ryan | Ludwick | D | PA | PA Classics | Stanford |
| Isaac | McGinnis | M | NY | Empire United | Pennsylvania |
| Justin | McStay | D | NJ | Cedar Stars Academy | Army |
| Ian | Murphy | D | CA | FC Golden State | Duke |
| Alejandro | Pereira | F | FL | Orlando City Youth | Duke |
| Preston | Popp | F | NC | Charlotte Soccer Academy | Charlotte |
| Evan | Redmon | M | KY | Derby City Rovers | Connecticut |
| Connor | Sullivan | D | PA | FC Europa | West Chester |
| Holden | Trent | GK | NC | NC Fusion | West Virginia |
| Andrew | Yu | M | INTL | Zes FC | Stanford |