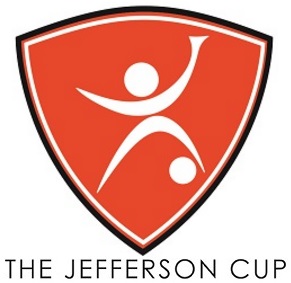 The SoccerWire.com NCAA Soccer Commitment Tracker is presented by the Jefferson Cup, one of the nation's top college showcase tournaments.
See below for SoccerWire.com's NCAA Men's Soccer Commitment Tracker for the high school graduating class of 2017.
+Submit your college commitments
Use the Search option or click on the column headers to instantly sort by name, state, club, or college.
| First | Last | Pos. | ST | Club | College |
| --- | --- | --- | --- | --- | --- |
| Faris | Abdi | M | FL | IMG Academy | Virginia |
| David | Abonce | D | TX | Solar Chelsea SC | Ohio State |
| Aaron | Acloque | F | NJ | PDA | Rutgers |
| Alex | Acton | D | TX | Houston Dynamo | Seattle |
| Fola | Adetola | M | DC | D.C. United Academy | Maryland |
| Benjamin | Agnew | M | GA | Concorde Fire | Providence |
| Raul | Aguilera | M | FL | Orlando City SC | North Carolina |
| Prince | Agyei | D | DC | D.C. United Academy | North Carolina |
| Luke | Ahalt | M | MD | FC Frederick | Longwood |
| Johnny | Aisthorpe | M | MI | Nationals Soccer | Muskingum |
| Johnny | Aisthorpe | M | MI | | Muskingum |
| Anteno | Ajeakwa | M | CA | LA Galaxy | UC Irvine |
| Evran | Akman | M | NY | Lagrange SC | Shaw |
| Kyle | Allen | GK | PA | FC Europa | Saint Joseph's |
| Ramtin | Amirir | F | FL | PDA Florida | Shaw |
| Elijah | Amo | M | DC | Bethesda-Olney SC | Louisville |
| Anthony | Amore | D | NJ | Match Fit Academy | Drexel |
| Emmanuel | Apau | F | NC | NC Fusion | UNC Greensboro |
| Andrew | Aprahamian | D | PA | Philadelphia Union | Stanford |
| Derick | Arhin | D | CT | Oakwood SC | Rhode Island |
| Ivan | Arteaga | F | NC | Triangle United | Shaw |
| Shawn | Atmar | M | MD | SAC | Air Force |
| Evan | Austin | D | CO | Colorado Rapids | Cornell |
| Davis | Auth | D | CO | Real Colorado | Vermont |
| Zachary | Aversano | M | SC | South Carolina United Battery | Wofford |
| Tyler | Bagley | M | CA | Strikers FC | Cornell |
| Matthew | Bailey | M | MD | Baltimore Armour | UMBC |
| Ramez | Bakhtari | M | MD | Bethesda SC | George Mason |
| Matias | Barraza | M | FL | Weston FC | Florida International |
| Delasi | Batse | D | NC | Capital Area Railhawks Academy - CASL | UNC Charlotte |
| Delasi | Batse | D | NC | CASL | UNC Charlotte |
| Taner | Bay | M | NY | Empire United | Rider |
| Jack | Beer | F | NY | New York SC | Georgetown |
| Brady | Bell | D | IN | Indiana Fire Academy | Valparaiso |
| Michael | Benjamin | M | GA | Covington Galaxy | Shaw |
| Mitchell | Bergman | D | OH | Club Ohio | Ohio State |
| Marc | Bermudez | D | CA | Strikers FC | Seattle |
| Joseph | Bhangdia | F | PA | North Union United SC | Penn |
| Jeremy | Blake | GK | FL | Orlando City SC | Shaw |
| Ian | Blugh | D | NY | BW Gottschee Academy | Iona |
| Aedan | Boriotti | GK | NJ | Match Fit Academy | Rutgers |
| Dante | Bova | D | WI | | UNC Asheville |
| Alex | Bradbury | F | WA | Seattle Sounders Academy | Gardner Webb |
| Noah | Breslaw | F | CO | Real Colorado | Army |
| Shaft | Brew | F | CA | Sacramento United | Oregon State |
| Shaft | Brewer | F | TX | FC Dallas | Oregon State |
| Colin | Brezniak | M | PA | Philadelphia Union | Pittsburgh |
| Damon | Briggs | D | NJ | SJEB Rush | Ursinus |
| Tajon | Buchanan | F | CO | Real Colorado | Syracuse |
| Joseph | Buete | M | NC | Capital Area Railhawks Academy - CASL | UAB |
| Arda | Bulut | F | CA | San Jose Earthquakes | Stanford |
| Joshua | Burnett | M | NJ | PDA | Connecticut |
| Jose | Bustamante | M | CA | LA Galaxy | Loyola Marymount |
| Endy | Butigian | F | NY | BW Gottschee Academy | Siena |
| Jack | Butterfield | GK | NC | CASL | Appalachian State |
| Austin | Buxton | F | UT | Utah Rangers | Utah Valley University |
| Kexxer | Camarco | D | PA | Continental FC | Delaware |
| Luke | Campbell | D | DC | D.C. United Academy | Marshall |
| Ryan | Capo | M | GA | Concorde Fire | SMU |
| Kameron | Carey | D | WA | Crossfire Premier | UC Davis |
| Chase | Carreher | D | TX | Solar Chelsea SC | Ohio State |
| Luis | Carrillo | M | TX | FC Dallas | Columbia |
| Christian | Carucci | GK | NY | BW Gottschee Academy | Massachusetts |
| Vinay | Chandra | M | MD | Baltimore Armour | Goucher |
| Hugh | Chatham | F | NC | CASL | Davidson |
| Antonio | Chavez Borrelli | GK | CA | Santa Monica United | Boston College |
| Desmond | Cole | M | CO | Colorado Rapids | Manhattan |
| Witt | Conger | F | NC | CASL | Georgetown |
| Noah | Cornell | F | OH | Arsenal SC | Muskingum |
| Melvin | Covert | F | NC | Charlotte Soccer Academy | UNC Greensboro |
| Brooks | Crawford | F | CO | Colorado Rapids | Denver |
| Eli | Cronin | D | NH | Seacoast United | Massachusetts |
| Cole | Crossett | M | CO | Colorado Rush | New Hampshire |
| Ryan | Crowley | M | CO | Colorado Rush | Washington |
| Taylor | Crull | D | IN | Indiana Fire Academy | Xavier |
| Tommy | Cuffari | M | NJ | Highland YSC | Marywood |
| Joseph | Cusano | D | NY | BW Gottschee Academy | Iona |
| Sean | Dailey | M | NJ | Match Fit Academy | Rutgers |
| Austin | DaSilva | F | CT | Beachside SC | Connecticut |
| Colin | Daughtry | M | NC | Carolina Railhawks Academy | UNC Asheville |
| Jaylen | Davila-Smith | GK | MN | Shattuck-Saint Mary's | Loyola Chicago |
| Aidan | Dayton | M | AZ | Real Salt Lake (AZ) | Utah Valley University |
| Enrique | De La Torre | D | NJ | Cedar Stars Academy | LaCama |
| Rhys | de Sota | F | CO | Real Colorado | Stanford |
| Lucas | De Vasconcelos | F | NC | WCWAA | Shaw |
| Matteo | DeFina | GK | CA | Mustang SC | SMU |
| Lucas | Defreitas-Hansen | D | FL | Weston FC | Portland |
| Alonzo | Del Mundo | D | CA | San Jose Earthquakes | California |
| Lucas | Del Rosario | F | NC | CASL | North Carolina |
| Matthew | Di Rosa | M | DC | Bethesda-Olney SC | Maryland |
| Jamie | DiLuzio | M | NY | BW Gottschee Academy | Davidson |
| Jamie | Diluzio | M | NY | BW Gottschee Academy | Davidson |
| Dyland | Dominguez | M | FL | Kendall SC | Gardner Webb |
| Griffin | Dorsey | F | CO | Colorado Rush | Indiana |
| Will | Duggan | F | VA | Springfield Youth Club | Virginia Military Institute |
| Taylor | Durall | F | MN | Shattuck-Saint Mary's | UNC Asheville |
| Alex | Dye | F | VA | Kings Warriors Academy | Shaw |
| Seth | Eddis | M | AL | Wiregrass FC | Shaw |
| Maxwell | Edwards | M | DC | D.C. United Academy | Radford |
| Brandon | Eklund | D | MI | Crew SC Academy Wolves | Western Michigan |
| Sosa | Emovon | M | MI | Vardar | Michigan |
| Kevin | Esteves | M | NJ | TSF Academy | TCNJ |
| Kevin | Esteves | M | NJ | TSF Academy | TCNJ |
| Devyn | Etling | F | OH | Crew SC Academy | Ohio State |
| Mckay | Eves | D | AZ | Real Salt Lake (AZ) | Utah Valley University |
| Kaya | Fabbretti | F | CA | San Jose Earthquakes | UC Santa Barbara |
| Marco | Farfan | M | OR | Portland Timbers Academy | Portland |
| Jake | Farley | M | IL | Chicago Fire Juniors | Wisconsin Whitewhater |
| Kaleo | Fernandez | M | CA | San Jose Earthquakes | California |
| Simon | Fitch | M | VA | Richmond United | George Washington |
| Avionne | Flanagan | D | DC | D.C. United Academy | Duke |
| Aidan | Foster | M | NC | Capital Area Railhawks Academy - CASL | Duke |
| Miles | Franklin | F | NJ | Match Fit Academy | Syracuse |
| Matt | Freese | GK | PA | Penn Fusion | Harvard |
| Colton | Furr | M | OH | | Muskingum |
| Fernando | Garcia | M | NC | Charlotte Soccer Academy | UNC Charlotte |
| Gavanni | Garrison | M | FL | The Villages SC | Shaw |
| Sean | Gavin | D | IL | FC United | Tulsa |
| Edison | Giron | M | DC | D.C. United Academy | Old Dominion |
| Daniel | Gomez | M | TX | Lonestar SC | Gonzaga |
| Cesar | Gonzalez | D | FL | ACYS Spirit United | West Florida |
| Jacob | Gould | M | NH | Seacoast United | New Hampshire |
| Jacob | Gould | F | NH | Seacoast United | New Hampshire |
| Mac | Gourlay | F | NC | CASL | NC State |
| Jacob | Goyen | D | TX | FC Dallas | Ohio State |
| Jensen | Graham | D | NC | Charlotte Soccer Academy | Marshall |
| David | Grana | D | NY | Empire United | Saint Joseph's |
| Kobe | Gray | GK | CO | Real Colorado | Denver |
| Kobe | Gray | GK | CO | Real Colorado | Denver |
| Christopher | Grey | D | CA | San Jose Earthquakes | California |
| Max | Groover | D | NC | Carolina Railhawks Academy | UNC Wilmington |
| Max | Groover | D | NC | CASL | UNC Wilmington |
| Peter | Gross | GK | NH | Seacoast United | Brown |
| Jacob | Gruber | GK | IN | Indiana Fire Academy | Indiana |
| Brady | Gunter | D | NC | NC Fusion | Appalachian State |
| Phil | Gustafson | F | CO | Colorado Rapids | Navy |
| Jacob | Gutierrez | D | MN | Shattuck-Saint Mary's | Vermont |
| Joseph | Hafferty | M | WA | Seattle Sounders Academy | Oregon State |
| Landen | Haig | M | FL | Orlando City SC | Wake Forest |
| Alexander | Hajj | F | PA | Continental FC | Temple |
| Mitch | Hammer | M | MN | Shattuck-Saint Mary's | Oregon State |
| Will | Harrison | GK | IN | Indiana Fire Academy | Western Michigan |
| Joel | Harvey | M | IN | Indiana Fire Academy | Butler |
| Reed | Hawkins | D | IL | St. Louis Scott Gallagher Metro | Saint Louis |
| Bailey | Heller | D | CO | Colorado Rapids | Denver |
| Luis | Hernandez | D | OH | Crews SC Academy | Kentucky |
| Dominick | Hernandez | F | TX | Dallas Texans | SMU |
| Juan | Hernandez | M | FL | Orlando City SC | Appalachian State |
| Noah | Hilt | M | CO | Real Colorado | SMU |
| Will | Hirschman | D | IN | Indiana Fire Academy | Ohio State |
| Spencer | Howard | F | CA | Real So Cal | Northwestern |
| Richie | Hrncir | D | CA | Real So Cal | Cornell |
| Rooks | Hunter | D | TX | Dallas Texans | Tulsa |
| Khalid | Hunter | F | IN | Indiana Fire Academy | Xavier |
| Khalid | Hunter | F | CA | Real So Cal | Xavier |
| Justin | Ingram | F | IN | Indiana Fire Academy | Virginia |
| Wilhelm | Jacques | D | MA | FC Bolts Celtic | Duke |
| Petr | Janda | GK | MD | Baltimore Armour | Maryland |
| Izaiah | Jennings | F | MA | New England Revolution | Louisville |
| Justin | Jennings | F | NJ | PDA | La Salle |
| Djimon | Johnson | F | CT | Beachside SC | Syracuse |
| Jared | Jungjohann | D | CO | Real Colorado | Denver |
| Colin | Kane | M | OH | Internationals SC | Cleveland State |
| Peter | Kargo | M | CA | Santa Barbara SC | Boston University |
| Tom | Katisyiannis | F | MN | Minnesota Thunder Academy | Northwestern |
| Conor | Kelly | M | NJ | Cedar Stars Academy | Duke |
| Jake | Kemhadjian | F | CA | Real So Cal | Portland |
| Will | Kern | D | NC | Carolina Rapids | Air Force |
| Henry | Kessler | F | CT | Beachside SC | Virginia |
| Matt | Kintzle | M | CO | Colorado Rush | Gonzaga |
| Freddy | Kleeman | D | CA | Real So Cal | Washington |
| Ethan | Koehler | GK | NJ | PDA | Georgetown |
| Jake | Kohlbrenner | M | NY | Empire United | Penn |
| Derin | Kokuuslu | D | DC | D.C. United Academy | William & Mary |
| Colton | Koontz | M | NC | TCYSA | Shaw |
| Hans | Kroschwitz | M | NJ | PDA | Old Dominion |
| Lagos | Kunga | F | GA | DDYSC Wolves | Furman |
| Brad | Kurtz | M | IN | Indiana Fire Academy | Virginia |
| Lawrence | Kwazema | D | MN | TwinStars Academy | Northern Illinois |
| Alex | Lara | D | CA | Arsenal FC | Cal State Fullerton |
| Mario | Larios | D | CA | San Jose Earthquakes | San Jose State |
| Ryan | LaRocca | D | NJ | NJCSA Marlboro Warriors | Drew |
| Benjamin | Lauritsen | M | AZ | | Shaw |
| Ben | Leas | D | WI | FC Wisconsin | Wisconsin |
| Camron | Lennon | M | TX | Lonestar SC | Virginia Tech |
| Esteban | Lestido | M | FL | Boca United | Belmont |
| Bailey | Letherman | M | WA | Crossfire Premier | New Mexico |
| Garrett | Lillie | D | NH | Seacoast United | Coastal Carolina |
| Sebastian | Lindner-Liaw | M | NH | Seacoast United | Harvard |
| Zachary | Lobasso | F | PA | Yardley Makefield Soccer | Old Dominion |
| Patrick | Longo | D | NJ | Cedar Stars Academy | La Salle |
| Antonio | Lopez | M | TX | Lonestar SC | North Carolina |
| Nicholas | Lovoulos | D | NJ | Cedar Stars Academy | Rutgers |
| Amado | Lozano | M | CA | San Jose Earthquakes | Pennsylvania |
| Taofik | Lucas-Walker | F | DC | D.C. United Academy | VCU |
| Alberto | Luna | M | FL | Weston FC | Boston College |
| Jonah | Lytle | F | CA | San Jose Earthquakes | Princeton |
| Zach | Maas | F | OR | Portland Timbers Academy | Utah Valley University |
| Mitchell | MacDonald | M | MI | Vardar | Notre Dame |
| Jason | Manning | F | CA | Real So Cal | UC Irvine |
| Brady | Manning | D | KS | Sporting Blue Valley | Northern Illinois |
| Vardhin | Manoj | F | CA | San Diego Surf | Harvard |
| Vincent | Manzo | F | MI | Vardar | Villanova |
| Jon-Talen | Maples | D | TX | Lonestar SC | SMU |
| Mason | Marcey | M | NC | Charlotte Soccer Academy | Radford |
| Kyle | Marcotte | F | TX | Lonestar SC | UC Davis |
| Ares | Marlonsson | M | CO | Colorado Rush | Belmont |
| Sean | Martin | M | CT | Beachside SC | North Carolina |
| Joseph | Martinez | M | NC | Johnston United SA | Mount Olive |
| Alex | Martinez | M | MD | Soccer Association of Columbia | Franklin & Marshall |
| Remy | Marton | M | CO | Colorado Rush | Air Force |
| Henry | Mashburn | GK | FL | Weston FC | Michigan |
| Eric | Matzelevich | F | MD | Bethesda-Olney SC | Maryland |
| Zeno | Mazzacuto | M | NJ | PDA | Rutgers |
| Jared | Mazzola | GK | NY | Everton FC Westchester | VCU |
| Caleb | McAuslan | M | WA | Crossfire Premier | Cornell |
| Jack | McCloskey | D | FL | Orlando City SC | Ohio State |
| Robert | McCoy | M | FL | Chargers SC | Virginia Tech |
| Foster | McCune | M | MD | Bethesda-Olney SC | Georgetown |
| Kyle | McCurley | M | IL | FC United | Wake Forest |
| Dylan | McDonald | M | NJ | Match Fit Academy | Syracuse |
| Matthew | McGovern | M | NJ | Soccer Domain FC 09 | Army |
| Mark | McKenzie | D | PA | Philadelphia Union | Wake Forest |
| Brayden | McNitt | M | MI | Crew SC Academy Wolves | Wright State |
| Lucas | Meek | M | WA | Seattle Sounders Academy | Washington |
| Jake | Meier | D | MN | Minnesota Thunder Academy | Indiana |
| Andy | Mensah | F | VA | SYC | Viriginia Commonwealth |
| Djordje | Mihailovic | M | IL | Chicago Fire | North Carolina |
| Stephen | Milhoan | M | OH | Challenger Crew Jr. | Xavier |
| Trey | Miller | GK | MA | New England Revolution | Louisville |
| Will | Mims | D | NC | NC Fusion | Brown |
| Stefan | Mirkovic | M | NY | Everton FC Westchester | Massachusetts |
| Jake | Mitchiner  | D | NC | Carolina Rapids | Army |
| Garrett | Miyaoka | M | WA | Crossfire Premier | Air Force |
| Jacob | Montes | M | FL | FC Florida | Loyola Marymount |
| Robert | Moorhouse | M | CA | Sacramento United | Sacramento State |
| Jose | Morales Jr. | M | NC | CASL | NC State |
| Max | Moran | F | NJ | Parsippany SC | Seton Hall |
| Joshua | Morgan | GK | CA | Santa Cruz County | Florida Gulf Coast |
| Andrew | Morrison | GK | TX | Houston Dynamo | Washington |
| Hunter | Morse | GK | MI | Crew SC Academy Wolves | Michigan State |
| Anes | Mrkulic | M | NJ | Cedar Stars Academy | Monmouth |
| Sean | Murray | GK | NJ | PDA | Monmouth |
| Andrew | Murray | D | NJ | PDA | Duquesne |
| Dontrim | Namani | M | PA | Continental FC | St. Joseph's |
| Tommy | Nealon | D | TX | Dallas Texans | Villanova |
| John | Nelson | D | OH | Internationals SC | North Carolina |
| Tomas | Nergaard | D | CO | Colorado Rush | Gonzaga |
| Wolfio | Neto | M | RI | GPS Rhode Island | Shaw |
| Christopher | Neu | D | OH | Butler Fury YSC | Muskingum |
| Walker | Newell | F | OH | | Muskingum |
| Andrew | Nicholas | M | DC | D.C. United Academy | Radford |
| Chase | Niece | M | MO | St. Louis Scott Gallagher | Tulsa |
| Destan | Norman | M | CO | Real Colorado | Denver |
| Joseph | Nunner | GK | MI | Vardar | Michigan |
| Jack | O'Brien | F | CO | Colorado Rush | Stanford |
| Aran | O'Brien | GK | WA | Crossfire Premier | Santa Clara |
| Matthew | O'Connell | M | NJ | Holmdel FC NJX | American |
| Ryan | O'Connor | D | NJ | NJCSA | Loyola (MD) |
| Brady | O'Connor | F | MD | Baltimore Armour | George Washington |
| Sean | O'Hearn | D | PA | PA Classics | Georgetown |
| Patrick | Okonkwo | F | GA | Georgia United | Virginia |
| Theodore | O'Malley | M | CO | Real Colorado | Gonzaga |
| Hunter | Omli | F | NC | NC Fusion | North Carolina |
| Umar | Osman | M | CT | | Michigan |
| Napoleon | Outlaw III | M | MI | Crew SC Academy Wolves | Oakland |
| Rhys | Pak | D | CA | San Jose Earthquakes | UC Santa Barbara |
| Adedeji | Palmer | F | NJ | Match Fit Academy | Yale |
| Logan | Panchot | D | MO | St. Louis Scott Gallagher | Stanford |
| Gabriel | Paniagua | M | FL | Kendall SC | Princeton |
| Andrew | Pannenberg | GK | NC | Charlotte Soccer Academy | Wake Forest |
| Chris | Pansuwan | M | NJ | PDA | Fordham |
| Andrew | Paoli | M | CA | San Jose Earthquakes | UCLA |
| Spencer | Patton | M | PA | Match Fit Academy | Virginia |
| Oscar | Penate | M | CA | LA Galaxy | Cal State Fullerton |
| Chris | Pensuwan | M | NJ | PDA | Fordham |
| Brandon | Perdue | F | VA | Richmond United | Old Dominion |
| Alejandro | Pereira | F | FL | Orlando City SC | Duke |
| Emanuel | Perez | F | NC | CASL | NC State |
| Edwin | Perry | D | MN | Minnesota Thunder Academy | DePaul |
| Dominic | Peters | GK | CA | San Jose Earthquakes | Wake Forest |
| Braden | Petno | M | OH | Internationals SC | Akron |
| Jeff | Petroski | M | NC | CASL | UNC Charlotte |
| Matthew | Phillips | D | MI | Crew SC Academy Wolves | Lehigh |
| Nick | Phipps | D | NC | NC Fusion | High Point |
| Dominick | Piche | M | NC | JASA Surge | Shaw |
| Matt | Pickard | M | NY | Empire United | Syracuse |
| Chris | Pinkham | F | NH | Seacoast United | New Hampshire |
| Joshua | Plimpton | M | CT | Oakwood SC | Iona |
| Reynaldo | Polar | M | FL | ACYS Spirit United | Shaw |
| Jacob | Poorman | D | MI | Crew SC Academy Wolves | Detroit |
| Cody | Prentiss | M | SC | South Carolina United Battery | Georgia Southern |
| Justin | Pruitt | M | NC | Charlotte Soccer Academy | Appalachian State |
| Samuel | Pugliese | M | CAN | Cambridge United FC | Bowling Green |
| Vincezno | Pugliese | M | NJ | Match Fit Academy | St. John's |
| Vincezno | Pugliese | M | NJ | Match Fit Academy | St. John's |
| Aldo | Quevedo | F | TX | FC Dallas | Yale |
| Drew | Rabil | F | NC | Carolina Railhawks Academy | UNC Wilmington |
| Jackson | Ragen | M | WA | Seattle United | Michigan |
| Khaled | Ramadan | GK | CA | | UCLA |
| Jackson | Ranck | F | IL | Chicago Fire Juniors | Wisconsin Whitewhater |
| John | Ranshaw | D | NC | Charlotte Soccer Academy | UNC Charlotte |
| Matthew | Real | D | PA | Philadelphia Union | Wake Forest |
| Jacob | Reimers | GK | VA | Virginia Legacy SC | Longwood |
| Alex | Reneau | F | IL | FC United | Northwestern |
| Justin | Rennicks | F | MA | New England Revolution | Indiana |
| Murray | Riach | D | NY | Everton FC Westchester | Cornell |
| Michael | Riley | F | MN | Minnesota Thunder Academy | Loyola-Chicago |
| Mike | Riley | F | MN | Minnesota Thunder Academy | Loyola Chicago |
| Owen | Roberts | D | PA | Penn Fusion | Saint Francis (PA) |
| Robert | Robinson | M | SC | South Carolina United Battery | Furman |
| Connor | Robinson | D | CA | San Diego Surf | San Diego |
| Simon | Roennecke | F | MI | Crew SC Academy Wolves | Notre Dame |
| Samuel | Rogers | M | WA | Seattle Sounders FC | Villanova |
| Austin | Rojas | D | OH | Nationals Soccer | Muskingum |
| Alex | Rose | F | NC | Capital Area Railhawks Academy - CASL | Stanford |
| Paul | Rothrock | M | WA | Seattle Sounders Academy | Notre Dame |
| Bailey | Rouse | M | CO | Colorado Rush | Kentucky |
| Tevenn | Roux | M | NC | Carolina Rapids | San Diego State |
| Lukas | Rubio | M | NY | Empire United | Syracuse |
| Aron | Rudich | F | CA | Fullerton Rangers | Dartmouth |
| Gabriel | Ruiz | M | TX | Houston Dynamo | Seattle |
| Stirling | Russell | M | WA | Seattle Sounders FC | Washington |
| Zachary | Ryan | F | NJ | New York Red Bulls | Stanford |
| James | Ryan | M | CA | San Diego Surf | San Diego |
| Nico | Sacco | M | CA | Folsom SC | UC Santa Barbara |
| Alejandro | Saez | D | TX | Houston Dynamo | UNC Wilmington |
| Mark | Salas | D | TX | FC Dallas Academy | North Carolina |
| Taylor | Salvador | M | IL | FC Lake County | Concordia |
| SahrFelix | Sandy | F | DC | D.C. United Academy | Marshall |
| Richie | Schlentz | D | PA | Penn Fusion | Villanova |
| Joseph | Schmidt | M | OH | Internationals SC | Indiana |
| Aaron | Schwartz | GK | PA | Continental FC | Dartmouth |
| Brandon | Servania | M | TX | FC Dallas | Wake Forest |
| Tyler | Shaver | D | CT | Beachside SC | Stanford |
| Kristian | Shkreli | M | NY | Everton FC Westchester | Clemson |
| Max | Silberg | M | PA | Philadelphia Union | Northwestern |
| Deniz | Sipahi | M | TX | Texans SC Houston | Xavier |
| Alec | Smir | GK | NC | North Carolina Fusion | North Carolina |
| Alec | Smir | GK | NC | NC Fusion | North Carolina |
| Walter | Smith | M | LA | Louisiana Fire SC | Shaw |
| Davis | Smith | M | TX | Dallas Texans | Massachusetts |
| Kevin | Smolyn | M | PA | Continental FC Delco | Saint Francis (PA) |
| John | Socha | D | OH | Cincinnati United | Muskingum |
| Eli | Socha | M | OH | Warren County United | Muskingum |
| David | Solis | D | CO | Colorado Rush | Air Force |
| Damon | Spaeth | GK | IN | Sporting Indiana FC | Muskingum |
| Robert | Sparrow | F | NJ | SJEB | Shaw |
| Yonaton | Spencer | D | NC | Charlotte Soccer Academy | Appalachian State |
| Garey | Spung | F | OH | | Muskingum |
| Carson | Steeg | M | CA | Real So Cal | Stanford |
| Gage | Steiner | GK | IL | St. Louis Scott Gallagher Metro | Missouri State |
| Dylan | Stephenson Lewis | D | GA | RYSA | Shaw |
| Brett | Stern | M | NY | Empire United | Duquesne |
| Tennyson | Stevens | M | CO | Colorado Rapids | Santa Clara |
| Seth | Stiebel | GK | MO | St. Louis Scott Gallagher | Saint Louis |
| Christopher | Stockley | F | NC | Charlotte Soccer Academy | UAB |
| Jason | Stone | GK | PA | Continental FC | Bloomsburg |
| Daniel | Strachan | M | OH | Internationals SC (OH) | Akron |
| Taylor | Suber | D | NC | Charlotte Soccer Academy | UNC Charlotte |
| Anthony | Sulvetta | M | NJ | SJEB Rush | Ursinus |
| Chase | Tackett | M | PA | Lehigh Valley United | Lock Haven |
| Ahdan | Tait | F | CT | Beachside SC | Virginia |
| Carlos | Tellez | M | FL | Weston FC | Michigan |
| Luke | Thompson | M | TX | Lonestar SC | SMU |
| Prince | Titus | F | NC | NC Fusion | Appalachian State |
| Kei | Tomozawa | M | WA | Seattle Sounders Academy | Stanford |
| Chris | Toomey | D | TX | Dallas Texans | Navy |
| Alex | Touche | M | NM | Rio Rapids SC | Penn |
| Mason | Toye | F | NJ | PDA | Indiana |
| Ryan | Trapp | D | PA | Continental FC | Delaware |
| Sean | Turner | D | CA | San Diego Surf | Gonzaga |
| Aaron | Uribe | M | VA | Loudoun Soccer | Air Force |
| Andrew | Van Nispen | D | IL | FC United | Saint Louis |
| Giovanni | Vasquez | F | VA | Loudoun Soccer | Maryland |
| Devin | Vega | M | TX | FC Dallas | Clemson |
| Andrew | Venezia | D | NJ | NJCSA | Lafayette |
| Austin | Vincent | D | TX | Solar Chelsea SC | SMU |
| Carson | Vom Steeg | M | CA | San Jose Earthquakes | Stanford |
| Drew | Walczyk | M | NC | CASL | Pittsburgh |
| Wan Kuzain  | Wan Kamal | M | IL | St. Louis Scott Gallagher (IL) | Akron |
| Thomas | Warr | F | IN | Indiana Fire Academy | Indiana |
| Parker | Washburn | M | IN | Indiana Fire Academy | Appalachian State |
| Ben | Weber | D | IN | Indiana Fire Academy | Xavier |
| Charlie | Wehan | M | CA | Strikers FC | Stanford |
| Matthew | Wiher | GK | CA | Strikers FC | San Diego |
| Istvan | Wilhelms | M | MN | Shattuck-Saint Mary's | DePaul |
| Carson | Williams | GK | TX | Dallas Texans | Villanova |
| RC | Williams | M | PA | Continental FC Delco | Pennsylvania |
| Peirce | Williams | F | TX | Solar Chelsea SC | George Washington |
| Thomas | Williamson | F | CA | Strikers FC | California |
| Blake | Willis | D | TX | FC Dallas | Columbia |
| Kyle | Winquist | GK | OH | Internationals SC | Marshall |
| Patrick | Wintergalen | D | AZ | Scottsdale Blackhawks | SMU |
| Patrick | Wintergalen | D | AZ | Scottsdale Blackhawks | SMU |
| Jonathan | Wolf | M | MA | New England FC | New Hampshire |
| Nicholas | Woodruff | D | MA | New England Revolution | Michigan State |
| Lachlan | Woolsey | D | DC | D.C. United Academy | Fordham |
| Daniel | Wright | M | MI | Crew SC Academy Wolves | Duke |
| Marc | Ybarra | M | MI | Crew SC Academy Wolves | Michigan |
| Damon | Youmans | D | NC | Charlotte Soccer Academy | UNC Greensboro |
| Maxwell | Zandi | M | PA | Penn Fusion | Villanova |
| Jessie | Zavala | M | TX | Lonestar SC | VMI |
| Jerry | Zouantcha | M | MD | Bethesda-Olney SC | American |
| Leonardo | Zulli | M | CA | LA Galaxy | Loyola Marymount |