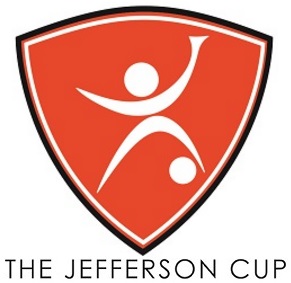 The SoccerWire.com NCAA Soccer Commitment Tracker is presented by the Jefferson Cup, one of the nation's top college showcase tournaments.
Class of 2016 Commitments | Class of 2018 Commitments
See below for SoccerWire.com's NCAA Men's Soccer Commitment Tracker for the high school graduating class of 2017.
+Submit your college commitments
2016 NCAA Men's Commitment Announcements
April | May | June | July-August | September | October
Use the Search option or click on the column headers to instantly sort by name, state, club, or college.
| First | Last | Pos. | ST | Club | College |
| --- | --- | --- | --- | --- | --- |
| Faris | Abdi | M | FL | IMG Academy | Virginia |
| David | Abonce | D | TX | Solar Chelsea SC | Ohio State |
| Aaron | Acloque | F | NJ | PDA | Rutgers |
| Alex | Acton | D | TX | Houston Dynamo | Seattle |
| Fola | Adetola | M | DC | D.C. United Academy | Maryland |
| Benjamin | Agnew | M | GA | Concorde Fire | Providence |
| Raul | Aguilera | M | FL | Orlando City SC | North Carolina |
| Prince | Agyei | D | DC | D.C. United Academy | North Carolina |
| Luke | Ahalt | M | MD | FC Frederick | Longwood |
| Johnny | Aisthorpe | M | MI | Nationals Soccer | Muskingum |
| Johnny | Aisthorpe | M | MI | | Muskingum |
| Anteno | Ajeakwa | M | CA | LA Galaxy | UC Irvine |
| Evran | Akman | M | NY | Lagrange SC | Shaw |
| Kyle | Allen | GK | PA | FC Europa | Saint Joseph's |
| Ramtin | Amirir | F | FL | PDA Florida | Shaw |
| Elijah | Amo | M | DC | Bethesda-Olney SC | Louisville |
| Anthony | Amore | D | NJ | Match Fit Academy | Drexel |
| Emmanuel | Apau | F | NC | NC Fusion | UNC Greensboro |
| Andrew | Aprahamian | D | PA | Philadelphia Union | Stanford |
| Derick | Arhin | D | CT | Oakwood SC | Rhode Island |
| Ivan | Arteaga | F | NC | Triangle United | Shaw |
| Shawn | Atmar | M | MD | SAC | Air Force |
| Evan | Austin | D | CO | Colorado Rapids | Cornell |
| Davis | Auth | D | CO | Real Colorado | Vermont |
| Zachary | Aversano | M | SC | South Carolina United Battery | Wofford |
| Tyler | Bagley | M | CA | Strikers FC | Cornell |
| Matthew | Bailey | M | MD | Baltimore Armour | UMBC |
| Ramez | Bakhtari | M | MD | Bethesda SC | George Mason |
| Matias | Barraza | M | FL | Weston FC | Florida International |
| Delasi | Batse | D | NC | Capital Area Railhawks Academy - CASL | UNC Charlotte |
| Delasi | Batse | D | NC | CASL | UNC Charlotte |
| Taner | Bay | M | NY | Empire United | Rider |
| Jack | Beer | F | NY | New York SC | Georgetown |
| Brady | Bell | D | IN | Indiana Fire Academy | Valparaiso |
| Michael | Benjamin | M | GA | Covington Galaxy | Shaw |
| Mitchell | Bergman | D | OH | Club Ohio | Ohio State |
| Marc | Bermudez | D | CA | Strikers FC | Seattle |
| Joseph | Bhangdia | F | PA | North Union United SC | Penn |
| Jeremy | Blake | GK | FL | Orlando City SC | Shaw |
| Ian | Blugh | D | NY | BW Gottschee Academy | Iona |
| Aedan | Boriotti | GK | NJ | Match Fit Academy | Rutgers |
| Dante | Bova | D | WI | | UNC Asheville |
| Alex | Bradbury | F | WA | Seattle Sounders Academy | Gardner Webb |
| Noah | Breslaw | F | CO | Real Colorado | Army |
| Shaft | Brew | F | CA | Sacramento United | Oregon State |
| Shaft | Brewer | F | TX | FC Dallas | Oregon State |
| Colin | Brezniak | M | PA | Philadelphia Union | Pittsburgh |
| Damon | Briggs | D | NJ | SJEB Rush | Ursinus |
| Tajon | Buchanan | F | CO | Real Colorado | Syracuse |
| Joseph | Buete | M | NC | Capital Area Railhawks Academy - CASL | UAB |
| Arda | Bulut | F | CA | San Jose Earthquakes | Stanford |
| Joshua | Burnett | M | NJ | PDA | Connecticut |
| Jose | Bustamante | M | CA | LA Galaxy | Loyola Marymount |
| Endy | Butigian | F | NY | BW Gottschee Academy | Siena |
| Jack | Butterfield | GK | NC | CASL | Appalachian State |
| Austin | Buxton | F | UT | Utah Rangers | Utah Valley University |
| Kexxer | Camarco | D | PA | Continental FC | Delaware |
| Luke | Campbell | D | DC | D.C. United Academy | Marshall |
| Ryan | Capo | M | GA | Concorde Fire | SMU |
| Kameron | Carey | D | WA | Crossfire Premier | UC Davis |
| Chase | Carreher | D | TX | Solar Chelsea SC | Ohio State |
| Luis | Carrillo | M | TX | FC Dallas | Columbia |
| Christian | Carucci | GK | NY | BW Gottschee Academy | Massachusetts |
| Vinay | Chandra | M | MD | Baltimore Armour | Goucher |
| Hugh | Chatham | F | NC | CASL | Davidson |
| Antonio | Chavez Borrelli | GK | CA | Santa Monica United | Boston College |
| Desmond | Cole | M | CO | Colorado Rapids | Manhattan |
| Witt | Conger | F | NC | CASL | Georgetown |
| Noah | Cornell | F | OH | Arsenal SC | Muskingum |
| Melvin | Covert | F | NC | Charlotte Soccer Academy | UNC Greensboro |
| Brooks | Crawford | F | CO | Colorado Rapids | Denver |
| Eli | Cronin | D | NH | Seacoast United | Massachusetts |
| Cole | Crossett | M | CO | Colorado Rush | New Hampshire |
| Ryan | Crowley | M | CO | Colorado Rush | Washington |
| Taylor | Crull | D | IN | Indiana Fire Academy | Xavier |
| Tommy | Cuffari | M | NJ | Highland YSC | Marywood |
| Joseph | Cusano | D | NY | BW Gottschee Academy | Iona |
| Sean | Dailey | M | NJ | Match Fit Academy | Rutgers |
| Austin | DaSilva | F | CT | Beachside SC | Connecticut |
| Colin | Daughtry | M | NC | Carolina Railhawks Academy | UNC Asheville |
| Jaylen | Davila-Smith | GK | MN | Shattuck-Saint Mary's | Loyola Chicago |
| Aidan | Dayton | M | AZ | Real Salt Lake (AZ) | Utah Valley University |
| Enrique | De La Torre | D | NJ | Cedar Stars Academy | LaCama |
| Rhys | de Sota | F | CO | Real Colorado | Stanford |
| Lucas | De Vasconcelos | F | NC | WCWAA | Shaw |
| Matteo | DeFina | GK | CA | Mustang SC | SMU |
| Lucas | Defreitas-Hansen | D | FL | Weston FC | Portland |
| Alonzo | Del Mundo | D | CA | San Jose Earthquakes | California |
| Lucas | Del Rosario | F | NC | CASL | North Carolina |
| Matthew | Di Rosa | M | DC | Bethesda-Olney SC | Maryland |
| Jamie | DiLuzio | M | NY | BW Gottschee Academy | Davidson |
| Jamie | Diluzio | M | NY | BW Gottschee Academy | Davidson |
| Dyland | Dominguez | M | FL | Kendall SC | Gardner Webb |
| Griffin | Dorsey | F | CO | Colorado Rush | Indiana |
| Will | Duggan | F | VA | Springfield Youth Club | Virginia Military Institute |
| Taylor | Durall | F | MN | Shattuck-Saint Mary's | UNC Asheville |
| Alex | Dye | F | VA | Kings Warriors Academy | Shaw |
| Seth | Eddis | M | AL | Wiregrass FC | Shaw |
| Maxwell | Edwards | M | DC | D.C. United Academy | Radford |
| Brandon | Eklund | D | MI | Crew SC Academy Wolves | Western Michigan |
| Sosa | Emovon | M | MI | Vardar | Michigan |
| Kevin | Esteves | M | NJ | TSF Academy | TCNJ |
| Kevin | Esteves | M | NJ | TSF Academy | TCNJ |
| Devyn | Etling | F | OH | Crew SC Academy | Ohio State |
| Mckay | Eves | D | AZ | Real Salt Lake (AZ) | Utah Valley University |
| Kaya | Fabbretti | F | CA | San Jose Earthquakes | UC Santa Barbara |
| Marco | Farfan | M | OR | Portland Timbers Academy | Portland |
| Jake | Farley | M | IL | Chicago Fire Juniors | Wisconsin Whitewhater |
| Kaleo | Fernandez | M | CA | San Jose Earthquakes | California |
| Simon | Fitch | M | VA | Richmond United | George Washington |
| Avionne | Flanagan | D | DC | D.C. United Academy | Duke |
| Aidan | Foster | M | NC | Capital Area Railhawks Academy - CASL | Duke |
| Miles | Franklin | F | NJ | Match Fit Academy | Syracuse |
| Matt | Freese | GK | PA | Penn Fusion | Harvard |
| Colton | Furr | M | OH | | Muskingum |
| Fernando | Garcia | M | NC | Charlotte Soccer Academy | UNC Charlotte |
| Gavanni | Garrison | M | FL | The Villages SC | Shaw |
| Sean | Gavin | D | IL | FC United | Tulsa |
| Edison | Giron | M | DC | D.C. United Academy | Old Dominion |
| Daniel | Gomez | M | TX | Lonestar SC | Gonzaga |
| Cesar | Gonzalez | D | FL | ACYS Spirit United | West Florida |
| Jacob | Gould | M | NH | Seacoast United | New Hampshire |
| Jacob | Gould | F | NH | Seacoast United | New Hampshire |
| Mac | Gourlay | F | NC | CASL | NC State |
| Jacob | Goyen | D | TX | FC Dallas | Ohio State |
| Jensen | Graham | D | NC | Charlotte Soccer Academy | Marshall |
| David | Grana | D | NY | Empire United | Saint Joseph's |
| Kobe | Gray | GK | CO | Real Colorado | Denver |
| Kobe | Gray | GK | CO | Real Colorado | Denver |
| Christopher | Grey | D | CA | San Jose Earthquakes | California |
| Max | Groover | D | NC | Carolina Railhawks Academy | UNC Wilmington |
| Max | Groover | D | NC | CASL | UNC Wilmington |
| Peter | Gross | GK | NH | Seacoast United | Brown |
| Jacob | Gruber | GK | IN | Indiana Fire Academy | Indiana |
| Brady | Gunter | D | NC | NC Fusion | Appalachian State |
| Phil | Gustafson | F | CO | Colorado Rapids | Navy |
| Jacob | Gutierrez | D | MN | Shattuck-Saint Mary's | Vermont |
| Joseph | Hafferty | M | WA | Seattle Sounders Academy | Oregon State |
| Landen | Haig | M | FL | Orlando City SC | Wake Forest |
| Alexander | Hajj | F | PA | Continental FC | Temple |
| Mitch | Hammer | M | MN | Shattuck-Saint Mary's | Oregon State |
| Will | Harrison | GK | IN | Indiana Fire Academy | Western Michigan |
| Joel | Harvey | M | IN | Indiana Fire Academy | Butler |
| Reed | Hawkins | D | IL | St. Louis Scott Gallagher Metro | Saint Louis |
| Bailey | Heller | D | CO | Colorado Rapids | Denver |
| Luis | Hernandez | D | OH | Crews SC Academy | Kentucky |
| Dominick | Hernandez | F | TX | Dallas Texans | SMU |
| Juan | Hernandez | M | FL | Orlando City SC | Appalachian State |
| Noah | Hilt | M | CO | Real Colorado | SMU |
| Will | Hirschman | D | IN | Indiana Fire Academy | Ohio State |
| Spencer | Howard | F | CA | Real So Cal | Northwestern |
| Richie | Hrncir | D | CA | Real So Cal | Cornell |
| Rooks | Hunter | D | TX | Dallas Texans | Tulsa |
| Khalid | Hunter | F | IN | Indiana Fire Academy | Xavier |
| Khalid | Hunter | F | CA | Real So Cal | Xavier |
| Justin | Ingram | F | IN | Indiana Fire Academy | Virginia |
| Wilhelm | Jacques | D | MA | FC Bolts Celtic | Duke |
| Petr | Janda | GK | MD | Baltimore Armour | Maryland |
| Izaiah | Jennings | F | MA | New England Revolution | Louisville |
| Justin | Jennings | F | NJ | PDA | La Salle |
| Djimon | Johnson | F | CT | Beachside SC | Syracuse |
| Jared | Jungjohann | D | CO | Real Colorado | Denver |
| Colin | Kane | M | OH | Internationals SC | Cleveland State |
| Peter | Kargo | M | CA | Santa Barbara SC | Boston University |
| Tom | Katisyiannis | F | MN | Minnesota Thunder Academy | Northwestern |
| Conor | Kelly | M | NJ | Cedar Stars Academy | Duke |
| Jake | Kemhadjian | F | CA | Real So Cal | Portland |
| Will | Kern | D | NC | Carolina Rapids | Air Force |
| Henry | Kessler | F | CT | Beachside SC | Virginia |
| Matt | Kintzle | M | CO | Colorado Rush | Gonzaga |
| Freddy | Kleeman | D | CA | Real So Cal | Washington |
| Ethan | Koehler | GK | NJ | PDA | Georgetown |
| Jake | Kohlbrenner | M | NY | Empire United | Penn |
| Derin | Kokuuslu | D | DC | D.C. United Academy | William & Mary |
| Colton | Koontz | M | NC | TCYSA | Shaw |
| Hans | Kroschwitz | M | NJ | PDA | Old Dominion |
| Lagos | Kunga | F | GA | DDYSC Wolves | Furman |
| Brad | Kurtz | M | IN | Indiana Fire Academy | Virginia |
| Lawrence | Kwazema | D | MN | TwinStars Academy | Northern Illinois |
| Alex | Lara | D | CA | Arsenal FC | Cal State Fullerton |
| Mario | Larios | D | CA | San Jose Earthquakes | San Jose State |
| Ryan | LaRocca | D | NJ | NJCSA Marlboro Warriors | Drew |
| Benjamin | Lauritsen | M | AZ | | Shaw |
| Ben | Leas | D | WI | FC Wisconsin | Wisconsin |
| Camron | Lennon | M | TX | Lonestar SC | Virginia Tech |
| Esteban | Lestido | M | FL | Boca United | Belmont |
| Bailey | Letherman | M | WA | Crossfire Premier | New Mexico |
| Garrett | Lillie | D | NH | Seacoast United | Coastal Carolina |
| Sebastian | Lindner-Liaw | M | NH | Seacoast United | Harvard |
| Zachary | Lobasso | F | PA | Yardley Makefield Soccer | Old Dominion |
| Patrick | Longo | D | NJ | Cedar Stars Academy | La Salle |
| Antonio | Lopez | M | TX | Lonestar SC | North Carolina |
| Nicholas | Lovoulos | D | NJ | Cedar Stars Academy | Rutgers |
| Amado | Lozano | M | CA | San Jose Earthquakes | Pennsylvania |
| Taofik | Lucas-Walker | F | DC | D.C. United Academy | VCU |
| Alberto | Luna | M | FL | Weston FC | Boston College |
| Jonah | Lytle | F | CA | San Jose Earthquakes | Princeton |
| Zach | Maas | F | OR | Portland Timbers Academy | Utah Valley University |
| Mitchell | MacDonald | M | MI | Vardar | Notre Dame |
| Jason | Manning | F | CA | Real So Cal | UC Irvine |
| Brady | Manning | D | KS | Sporting Blue Valley | Northern Illinois |
| Vardhin | Manoj | F | CA | San Diego Surf | Harvard |
| Vincent | Manzo | F | MI | Vardar | Villanova |
| Jon-Talen | Maples | D | TX | Lonestar SC | SMU |
| Mason | Marcey | M | NC | Charlotte Soccer Academy | Radford |
| Kyle | Marcotte | F | TX | Lonestar SC | UC Davis |
| Ares | Marlonsson | M | CO | Colorado Rush | Belmont |
| Sean | Martin | M | CT | Beachside SC | North Carolina |
| Joseph | Martinez | M | NC | Johnston United SA | Mount Olive |
| Alex | Martinez | M | MD | Soccer Association of Columbia | Franklin & Marshall |
| Remy | Marton | M | CO | Colorado Rush | Air Force |
| Henry | Mashburn | GK | FL | Weston FC | Michigan |
| Eric | Matzelevich | F | MD | Bethesda-Olney SC | Maryland |
| Zeno | Mazzacuto | M | NJ | PDA | Rutgers |
| Jared | Mazzola | GK | NY | Everton FC Westchester | VCU |
| Caleb | McAuslan | M | WA | Crossfire Premier | Cornell |
| Jack | McCloskey | D | FL | Orlando City SC | Ohio State |
| Robert | McCoy | M | FL | Chargers SC | Virginia Tech |
| Foster | McCune | M | MD | Bethesda-Olney SC | Georgetown |
| Kyle | McCurley | M | IL | FC United | Wake Forest |
| Dylan | McDonald | M | NJ | Match Fit Academy | Syracuse |
| Matthew | McGovern | M | NJ | Soccer Domain FC 09 | Army |
| Mark | McKenzie | D | PA | Philadelphia Union | Wake Forest |
| Brayden | McNitt | M | MI | Crew SC Academy Wolves | Wright State |
| Lucas | Meek | M | WA | Seattle Sounders Academy | Washington |
| Jake | Meier | D | MN | Minnesota Thunder Academy | Indiana |
| Andy | Mensah | F | VA | SYC | Viriginia Commonwealth |
| Djordje | Mihailovic | M | IL | Chicago Fire | North Carolina |
| Stephen | Milhoan | M | OH | Challenger Crew Jr. | Xavier |
| Trey | Miller | GK | MA | New England Revolution | Louisville |
| Will | Mims | D | NC | NC Fusion | Brown |
| Stefan | Mirkovic | M | NY | Everton FC Westchester | Massachusetts |
| Jake | Mitchiner  | D | NC | Carolina Rapids | Army |
| Garrett | Miyaoka | M | WA | Crossfire Premier | Air Force |
| Jacob | Montes | M | FL | FC Florida | Loyola Marymount |
| Robert | Moorhouse | M | CA | Sacramento United | Sacramento State |
| Jose | Morales Jr. | M | NC | CASL | NC State |
| Max | Moran | F | NJ | Parsippany SC | Seton Hall |
| Joshua | Morgan | GK | CA | Santa Cruz County | Florida Gulf Coast |
| Andrew | Morrison | GK | TX | Houston Dynamo | Washington |
| Hunter | Morse | GK | MI | Crew SC Academy Wolves | Michigan State |
| Anes | Mrkulic | M | NJ | Cedar Stars Academy | Monmouth |
| Sean | Murray | GK | NJ | PDA | Monmouth |
| Andrew | Murray | D | NJ | PDA | Duquesne |
| Dontrim | Namani | M | PA | Continental FC | St. Joseph's |
| Tommy | Nealon | D | TX | Dallas Texans | Villanova |
| John | Nelson | D | OH | Internationals SC | North Carolina |
| Tomas | Nergaard | D | CO | Colorado Rush | Gonzaga |
| Wolfio | Neto | M | RI | GPS Rhode Island | Shaw |
| Christopher | Neu | D | OH | Butler Fury YSC | Muskingum |
| Walker | Newell | F | OH | | Muskingum |
| Andrew | Nicholas | M | DC | D.C. United Academy | Radford |
| Chase | Niece | M | MO | St. Louis Scott Gallagher | Tulsa |
| Destan | Norman | M | CO | Real Colorado | Denver |
| Joseph | Nunner | GK | MI | Vardar | Michigan |
| Jack | O'Brien | F | CO | Colorado Rush | Stanford |
| Aran | O'Brien | GK | WA | Crossfire Premier | Santa Clara |
| Matthew | O'Connell | M | NJ | Holmdel FC NJX | American |
| Ryan | O'Connor | D | NJ | NJCSA | Loyola (MD) |
| Brady | O'Connor | F | MD | Baltimore Armour | George Washington |
| Sean | O'Hearn | D | PA | PA Classics | Georgetown |
| Patrick | Okonkwo | F | GA | Georgia United | Virginia |
| Theodore | O'Malley | M | CO | Real Colorado | Gonzaga |
| Hunter | Omli | F | NC | NC Fusion | North Carolina |
| Umar | Osman | M | CT | | Michigan |
| Napoleon | Outlaw III | M | MI | Crew SC Academy Wolves | Oakland |
| Rhys | Pak | D | CA | San Jose Earthquakes | UC Santa Barbara |
| Adedeji | Palmer | F | NJ | Match Fit Academy | Yale |
| Logan | Panchot | D | MO | St. Louis Scott Gallagher | Stanford |
| Gabriel | Paniagua | M | FL | Kendall SC | Princeton |
| Andrew | Pannenberg | GK | NC | Charlotte Soccer Academy | Wake Forest |
| Chris | Pansuwan | M | NJ | PDA | Fordham |
| Andrew | Paoli | M | CA | San Jose Earthquakes | UCLA |
| Spencer | Patton | M | PA | Match Fit Academy | Virginia |
| Oscar | Penate | M | CA | LA Galaxy | Cal State Fullerton |
| Chris | Pensuwan | M | NJ | PDA | Fordham |
| Brandon | Perdue | F | VA | Richmond United | Old Dominion |
| Alejandro | Pereira | F | FL | Orlando City SC | Duke |
| Emanuel | Perez | F | NC | CASL | NC State |
| Edwin | Perry | D | MN | Minnesota Thunder Academy | DePaul |
| Dominic | Peters | GK | CA | San Jose Earthquakes | Wake Forest |
| Braden | Petno | M | OH | Internationals SC | Akron |
| Jeff | Petroski | M | NC | CASL | UNC Charlotte |
| Matthew | Phillips | D | MI | Crew SC Academy Wolves | Lehigh |
| Nick | Phipps | D | NC | NC Fusion | High Point |
| Dominick | Piche | M | NC | JASA Surge | Shaw |
| Matt | Pickard | M | NY | Empire United | Syracuse |
| Chris | Pinkham | F | NH | Seacoast United | New Hampshire |
| Joshua | Plimpton | M | CT | Oakwood SC | Iona |
| Reynaldo | Polar | M | FL | ACYS Spirit United | Shaw |
| Jacob | Poorman | D | MI | Crew SC Academy Wolves | Detroit |
| Cody | Prentiss | M | SC | South Carolina United Battery | Georgia Southern |
| Justin | Pruitt | M | NC | Charlotte Soccer Academy | Appalachian State |
| Samuel | Pugliese | M | CAN | Cambridge United FC | Bowling Green |
| Vincezno | Pugliese | M | NJ | Match Fit Academy | St. John's |
| Vincezno | Pugliese | M | NJ | Match Fit Academy | St. John's |
| Aldo | Quevedo | F | TX | FC Dallas | Yale |
| Drew | Rabil | F | NC | Carolina Railhawks Academy | UNC Wilmington |
| Jackson | Ragen | M | WA | Seattle United | Michigan |
| Khaled | Ramadan | GK | CA | | UCLA |
| Jackson | Ranck | F | IL | Chicago Fire Juniors | Wisconsin Whitewhater |
| John | Ranshaw | D | NC | Charlotte Soccer Academy | UNC Charlotte |
| Matthew | Real | D | PA | Philadelphia Union | Wake Forest |
| Jacob | Reimers | GK | VA | Virginia Legacy SC | Longwood |
| Alex | Reneau | F | IL | FC United | Northwestern |
| Justin | Rennicks | F | MA | New England Revolution | Indiana |
| Murray | Riach | D | NY | Everton FC Westchester | Cornell |
| Michael | Riley | F | MN | Minnesota Thunder Academy | Loyola-Chicago |
| Mike | Riley | F | MN | Minnesota Thunder Academy | Loyola Chicago |
| Owen | Roberts | D | PA | Penn Fusion | Saint Francis (PA) |
| Robert | Robinson | M | SC | South Carolina United Battery | Furman |
| Connor | Robinson | D | CA | San Diego Surf | San Diego |
| Simon | Roennecke | F | MI | Crew SC Academy Wolves | Notre Dame |
| Samuel | Rogers | M | WA | Seattle Sounders FC | Villanova |
| Austin | Rojas | D | OH | Nationals Soccer | Muskingum |
| Alex | Rose | F | NC | Capital Area Railhawks Academy - CASL | Stanford |
| Paul | Rothrock | M | WA | Seattle Sounders Academy | Notre Dame |
| Bailey | Rouse | M | CO | Colorado Rush | Kentucky |
| Tevenn | Roux | M | NC | Carolina Rapids | San Diego State |
| Lukas | Rubio | M | NY | Empire United | Syracuse |
| Aron | Rudich | F | CA | Fullerton Rangers | Dartmouth |
| Gabriel | Ruiz | M | TX | Houston Dynamo | Seattle |
| Stirling | Russell | M | WA | Seattle Sounders FC | Washington |
| Zachary | Ryan | F | NJ | New York Red Bulls | Stanford |
| James | Ryan | M | CA | San Diego Surf | San Diego |
| Nico | Sacco | M | CA | Folsom SC | UC Santa Barbara |
| Alejandro | Saez | D | TX | Houston Dynamo | UNC Wilmington |
| Mark | Salas | D | TX | FC Dallas Academy | North Carolina |
| Taylor | Salvador | M | IL | FC Lake County | Concordia |
| SahrFelix | Sandy | F | DC | D.C. United Academy | Marshall |
| Richie | Schlentz | D | PA | Penn Fusion | Villanova |
| Joseph | Schmidt | M | OH | Internationals SC | Indiana |
| Aaron | Schwartz | GK | PA | Continental FC | Dartmouth |
| Brandon | Servania | M | TX | FC Dallas | Wake Forest |
| Tyler | Shaver | D | CT | Beachside SC | Stanford |
| Kristian | Shkreli | M | NY | Everton FC Westchester | Clemson |
| Max | Silberg | M | PA | Philadelphia Union | Northwestern |
| Deniz | Sipahi | M | TX | Texans SC Houston | Xavier |
| Alec | Smir | GK | NC | North Carolina Fusion | North Carolina |
| Alec | Smir | GK | NC | NC Fusion | North Carolina |
| Walter | Smith | M | LA | Louisiana Fire SC | Shaw |
| Davis | Smith | M | TX | Dallas Texans | Massachusetts |
| Kevin | Smolyn | M | PA | Continental FC Delco | Saint Francis (PA) |
| John | Socha | D | OH | Cincinnati United | Muskingum |
| Eli | Socha | M | OH | Warren County United | Muskingum |
| David | Solis | D | CO | Colorado Rush | Air Force |
| Damon | Spaeth | GK | IN | Sporting Indiana FC | Muskingum |
| Robert | Sparrow | F | NJ | SJEB | Shaw |
| Yonaton | Spencer | D | NC | Charlotte Soccer Academy | Appalachian State |
| Garey | Spung | F | OH | | Muskingum |
| Carson | Steeg | M | CA | Real So Cal | Stanford |
| Gage | Steiner | GK | IL | St. Louis Scott Gallagher Metro | Missouri State |
| Dylan | Stephenson Lewis | D | GA | RYSA | Shaw |
| Brett | Stern | M | NY | Empire United | Duquesne |
| Tennyson | Stevens | M | CO | Colorado Rapids | Santa Clara |
| Seth | Stiebel | GK | MO | St. Louis Scott Gallagher | Saint Louis |
| Christopher | Stockley | F | NC | Charlotte Soccer Academy | UAB |
| Jason | Stone | GK | PA | Continental FC | Bloomsburg |
| Daniel | Strachan | M | OH | Internationals SC (OH) | Akron |
| Taylor | Suber | D | NC | Charlotte Soccer Academy | UNC Charlotte |
| Anthony | Sulvetta | M | NJ | SJEB Rush | Ursinus |
| Chase | Tackett | M | PA | Lehigh Valley United | Lock Haven |
| Ahdan | Tait | F | CT | Beachside SC | Virginia |
| Carlos | Tellez | M | FL | Weston FC | Michigan |
| Luke | Thompson | M | TX | Lonestar SC | SMU |
| Prince | Titus | F | NC | NC Fusion | Appalachian State |
| Kei | Tomozawa | M | WA | Seattle Sounders Academy | Stanford |
| Chris | Toomey | D | TX | Dallas Texans | Navy |
| Alex | Touche | M | NM | Rio Rapids SC | Penn |
| Mason | Toye | F | NJ | PDA | Indiana |
| Ryan | Trapp | D | PA | Continental FC | Delaware |
| Sean | Turner | D | CA | San Diego Surf | Gonzaga |
| Aaron | Uribe | M | VA | Loudoun Soccer | Air Force |
| Andrew | Van Nispen | D | IL | FC United | Saint Louis |
| Giovanni | Vasquez | F | VA | Loudoun Soccer | Maryland |
| Devin | Vega | M | TX | FC Dallas | Clemson |
| Andrew | Venezia | D | NJ | NJCSA | Lafayette |
| Austin | Vincent | D | TX | Solar Chelsea SC | SMU |
| Carson | Vom Steeg | M | CA | San Jose Earthquakes | Stanford |
| Drew | Walczyk | M | NC | CASL | Pittsburgh |
| Wan Kuzain  | Wan Kamal | M | IL | St. Louis Scott Gallagher (IL) | Akron |
| Thomas | Warr | F | IN | Indiana Fire Academy | Indiana |
| Parker | Washburn | M | IN | Indiana Fire Academy | Appalachian State |
| Ben | Weber | D | IN | Indiana Fire Academy | Xavier |
| Charlie | Wehan | M | CA | Strikers FC | Stanford |
| Matthew | Wiher | GK | CA | Strikers FC | San Diego |
| Istvan | Wilhelms | M | MN | Shattuck-Saint Mary's | DePaul |
| Carson | Williams | GK | TX | Dallas Texans | Villanova |
| RC | Williams | M | PA | Continental FC Delco | Pennsylvania |
| Peirce | Williams | F | TX | Solar Chelsea SC | George Washington |
| Thomas | Williamson | F | CA | Strikers FC | California |
| Blake | Willis | D | TX | FC Dallas | Columbia |
| Kyle | Winquist | GK | OH | Internationals SC | Marshall |
| Patrick | Wintergalen | D | AZ | Scottsdale Blackhawks | SMU |
| Patrick | Wintergalen | D | AZ | Scottsdale Blackhawks | SMU |
| Jonathan | Wolf | M | MA | New England FC | New Hampshire |
| Nicholas | Woodruff | D | MA | New England Revolution | Michigan State |
| Lachlan | Woolsey | D | DC | D.C. United Academy | Fordham |
| Daniel | Wright | M | MI | Crew SC Academy Wolves | Duke |
| Marc | Ybarra | M | MI | Crew SC Academy Wolves | Michigan |
| Damon | Youmans | D | NC | Charlotte Soccer Academy | UNC Greensboro |
| Maxwell | Zandi | M | PA | Penn Fusion | Villanova |
| Jessie | Zavala | M | TX | Lonestar SC | VMI |
| Jerry | Zouantcha | M | MD | Bethesda-Olney SC | American |
| Leonardo | Zulli | M | CA | LA Galaxy | Loyola Marymount |